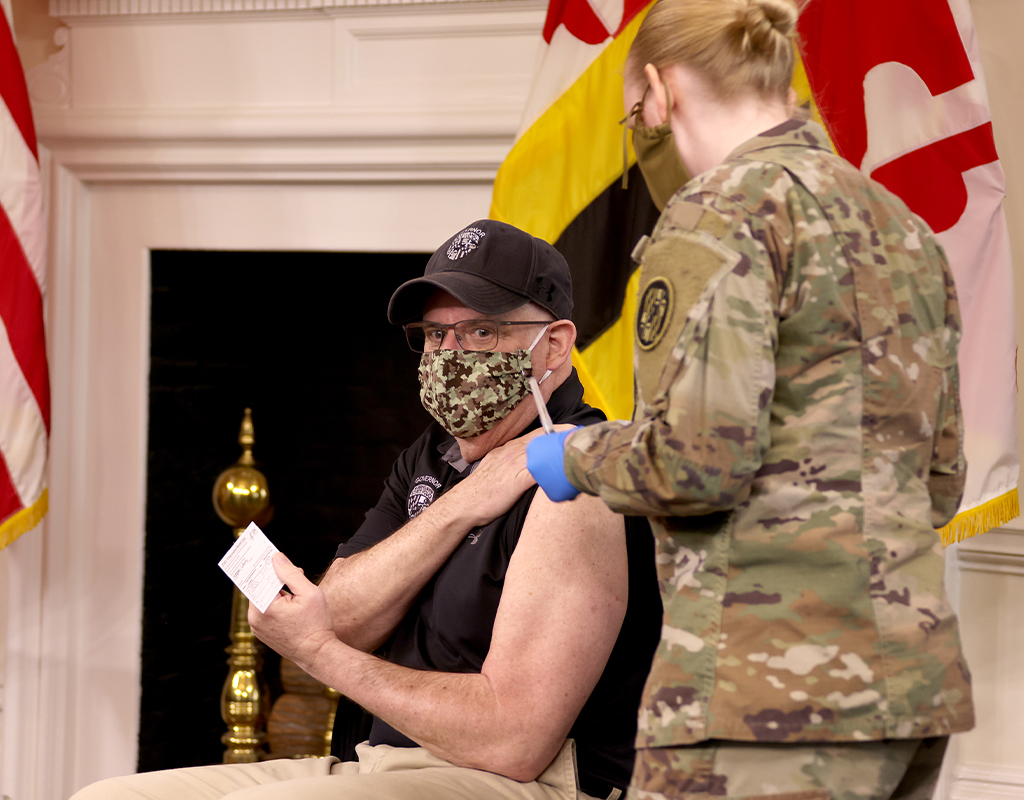 Watch Live: Hogan to Make 'Major' Vaccine Announcement at 2 p.m. Thursday
Gov. Larry Hogan will make a "major announcement" about the state's vaccine plan on Thursday. Hogan's announcement will be streamed live at 2 p.m. on Twitter, Facebook, and YouTube.
The state is currently in phase 1C of its vaccination plan. On Tuesday, Montgomery County Emergency Management and Homeland Security Director Dr. Earl Stoddard announced that the state has approved a mass vaccination site for Montgomery College's Germantown campus—an announcement which Hogan later called "premature." Stoddard stood by his comments on Wednesday, saying he was confident the site would begin operating before April 1.
At a March 2 press conference, Hogan said the White House told governors that states would receive a second shipment of Johnson & Johnson vaccines by March 18.
Today at 2 p.m., I will make major announcements regarding the state's vaccine plan.

Watch live via Facebook, Twitter, or Youtube: https://t.co/OZuBjuoxnP pic.twitter.com/LlUdi3K59q

— Governor Larry Hogan (@GovLarryHogan) March 18, 2021
Previous posts:
County 'Confident' Mass Vaccination Site Will Begin Operating by April 1
Hogan Calls County Mass Vaccination Site Announcement 'Premature,' Says No Decision Made
Hogan: Former CDC Director Redfield to Serve as Senior Health Adviser