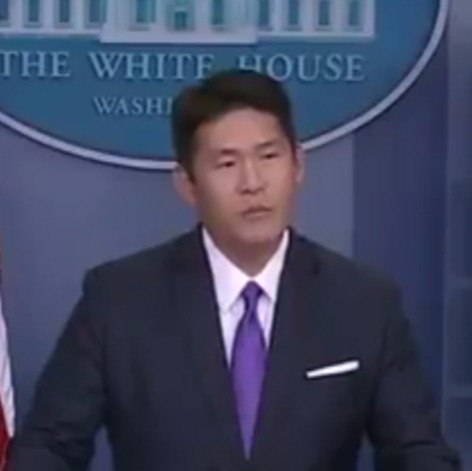 U.S. Attorney Nominee Lives in Silver Spring
A lawyer who lives in Silver Spring has been nominated to be the U.S. Attorney for Maryland.
Robert K. Hur, a Harvard College graduate, formerly served as assistant U.S. Attorney for Maryland from 2007 to 2014. During the period, he prosecuted mortgage fraud, tax offenses, public corruption as well as financial and regulatory offenses, according to a biography published by the Justice Department.
Hur also handled intellectual property-related matters involving electronic surveillance, computer network intrusions and theft of intellectual property, the biography said.
U.S. Sens. Ben Cardin and Chris Van Hollen, both Democrats, released a statement about Hur's nomination:
"We welcome the president's choice of Robert Hur to be the next U.S. Attorney for the District of Maryland. While we did not recommend Mr. Hur to the White House, we are impressed with his record of public service in the Justice Department, including his years of work as an Assistant U.S. Attorney in Maryland under Rod Rosenstein."
Rosenstein is currently the deputy attorney general, reporting to Attorney General Jeff Sessions.
"Rod served the people of Maryland exceptionally well for 12 years under both Democratic and Republican administrations. The next U.S. Attorney must have a similar focus on reducing violent crime, breaking up gangs, fighting the drug epidemic, enforcing civil rights, and rooting out corruption, all while working closely with their local, state, and federal partners," the Cardin-Van Hollen statement says.
"We look forward to supporting Mr. Hur's nomination and working with him should he be confirmed by the Senate. We are confident that Mr. Hur can fill the large shoes Mr. Rosenstein has left."
Hur received his law degree from Stanford, according to the Justice Department biography.
Besides his public service, Hur also was a partner at King and Spalding, where he represented clients in criminal and regulatory enforcement actions before the U.S. Justice Department, the U.S. Securities and Exchange Commission, and other federal agencies, as well as related civil litigation, according to the Justice Department biography.
Hur received the Attorney General's Distinguished Service Award for superior performance and excellence as a lawyer.
Hur began his legal career as a law clerk for the late William H. Rehnquist, Chief Justice of the United States, and Judge Alex Kozinski of the U.S. Court of Appeals for the Ninth Circuit.
Hur and his wife, the former Cara Brewer, met on the Metro as detailed in their New York Times wedding announcement.