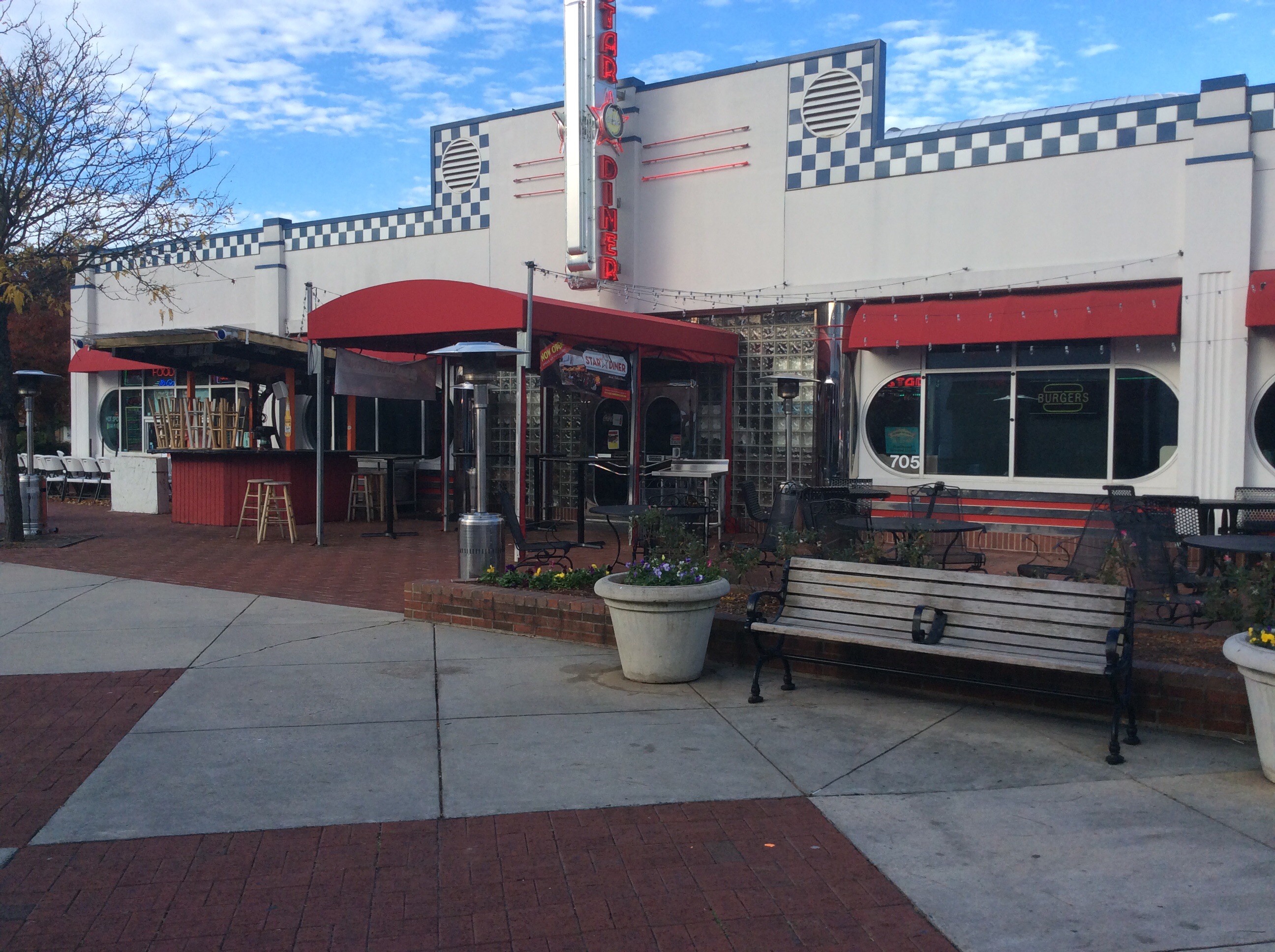 Two Restaurants Close Doors in Kentlands Market Square
Two Kentlands restaurants- Hakuba and Star Diner- have recently shuttered, as nearby Downtown Crown continues to gain popularity and tenants.
This is the second owner to close the 3,795-square foot Star Diner at 705 Center Point Way in the past year. While there was no official notice that the diner was closed for good, a Washington Gas turn-off notice for nonpayment was wedged in the front doors to the diner recently. A diner representative could not be reached for comment.  An official with Beatty Management confirmed to MyMCMedia Monday that the diner was out of business.
The Beatty official said two national tenants are interested in the space, Eggspectation of Canada and International House Pancakes.  The lease now goes for $27 per square foot, according to Beatty. No one with Eggspectation would return calls from MyMcMedia.
Hakuba, at 706 Center Point Way, fetches a higher lease rate at about $37 per square foot, according to Beatty. A note was posted on the restaurant door that read, " To All of our Wonderful Customers, Thank you all for your awesome company and support. We regret to inform you that we are permanently closed. We will miss each and every one of you."
A possible replacement in negotiations for the space is a New York-style deli, according to a Beatty official.
Other empty spots in the Kentlands Market Square includes a gaping 23,000 square-foot space formerly a Bally Total Fitness, now used by Persiano Gallery until the end of the year. That spot has had some interest but no firm tenant, according to Beatty.
Beatty said however, coming in soon is Mathnasium, a math tutoring company. The business is occupying 1,263 square-foot near DryClean Station. The franchise owner of the Mathnasium location in Rockville confirmed that the tutoring company was opening in Kentlands but he could not provide the owner's name.
Other changes in the works to the Kentlands downtown include a possible new owner for the Kentlands Theater. According to Beatty, the theater, now owned by Paul Huang, will have a new user with plans to upgrade the theater. Despite multiple attempts, Huang could not be reached for comment.
The Beatty official also said Beatty plans to upgrade the entire Kentlands Market Square including new facades and roofing in 2015.
That may be in part to compete against the new Downtown Crown off of Fields Road a short distance away. That new retail destination has 220,000 square-foot of its 260,000 square feet of retail space already leased, according to Crown spokeswoman Tammy Murphy.  That includes recognized chains like Ruth's Chris Steak House, Coastal Flats, and Paladar Latin Kitchen.
Gaithersburg's Economic Development Director Tom Lonergan told MyMCMedia recently he thinks the "Crown effect" on Kentlands retail viability is "too soon to tell."
"Is Crown yet another great development? Yes. Does it necessarily come at the detriment of the Kentlands? I don't believe that," he said.
In fact, Saul Centers, Inc., property managers for Kentlands Square and Kentlands Place which are across Kentlands Boulevard from the Beatty retail center, have 100 percent of its retail space leased, according to Lonergan. Saul Centers did not return a request for comment.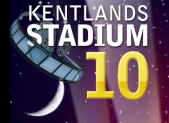 Paragon Entertainment Holdings will be the new owner of the Kentlands Stadium 10 in Gaithersburg. Its new name- Paragon Kentlands 10. Paragon Theaters spokeswoman Niki Wilson confirmed to MyMcMedia Wednesday that the company "took over the theater noon on Tuesday." She said negotiations have been underway with private owner Paul Huang for "a few months or […]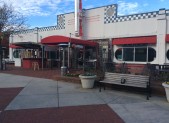 Two Kentlands restaurants- Hakuba and Star Diner- have recently shuttered, as nearby Downtown Crown continues to gain popularity and tenants. This is the second owner to close the 3,795-square foot Star Diner at 705 Center Point Way in the past year. While there was no official notice that the diner was closed for good, a […]