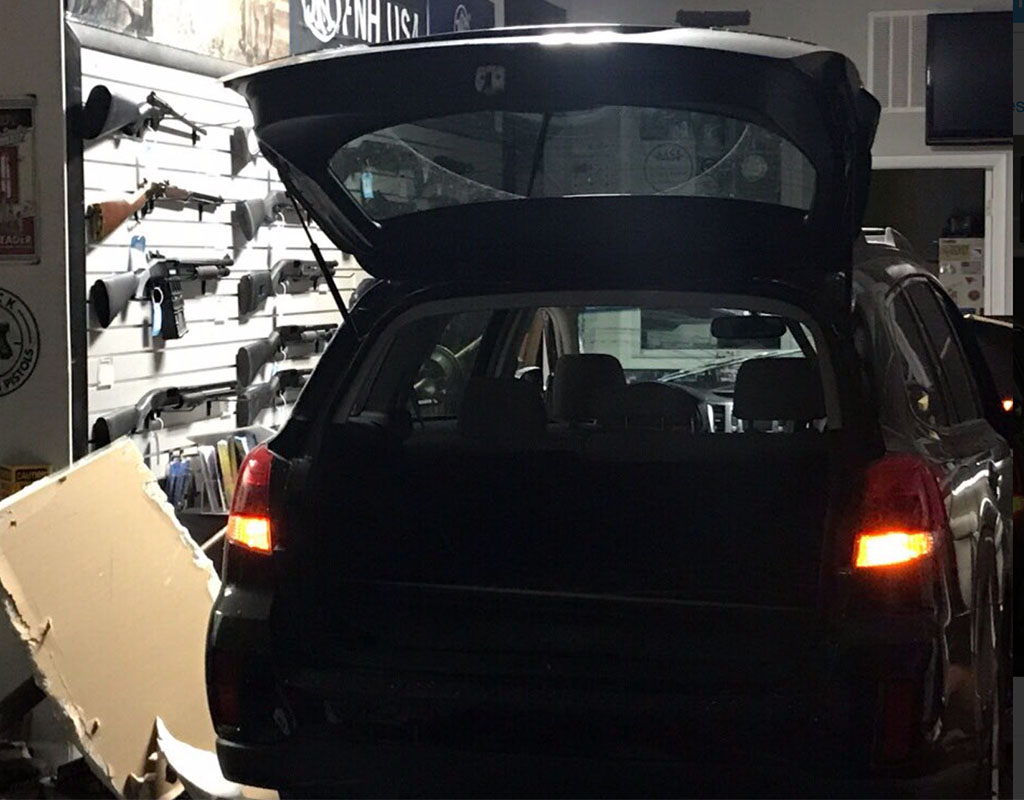 Two More Arrested in Connection with Rockville Gun Shop Burglary
Police announced on Friday that they've made two new arrests in connection with the United Gun Shop burglary in Rockville on June 13.
Demico Henderson Jr., 18, of Glen Burnie was arrested on June 25, and police say he faces charges of second-degree burglary with the intent to steal a firearm and possession of a firearm by a minor. (Since the burglary, Henderson has turned 18, but because he was a minor when he allegedly committed the crime, police are adhering to its policy of not releasing photos of juveniles.)
Police also arrested 20-year old Mirakle Smith of Elkridge a day after the burglary. Smith has been charged with accessory after the fact, police said. Officer Rick Goodale, a Montgomery County police spokesman, told MyMCMedia that Smith allegedly was not present for the actual burglary, but she was charged for allegedly aiding in the crime after it happened.
Court records show that Smith posted $10,000 bail on June 17, and has been released from the Montgomery County Detention Center.
Now, five people have been arrested in total. On June 14, police announced, they arrested three men from Anne Arundel County: 21-year old Terrence Massey Jr., 17-year old Brandon A. Jackson, and a 15-year old who's charged as a juvenile.
When these arrests were announced, police said they recovered 17 guns that were missing from United Gun Shop, but 10 firearms were still outstanding. According to Goodale, the 10 firearms are still missing.
Police urge anyone with information to contact the Firearms Investigation Unit at 240-773-5959. People can alos anonymously contact the Crime Solvers of Montgomery County at 1-866-411-8477.
Previous Posts:
Four Men Involved in Rockville Gun Shop Burglary at Large, Probably Armed