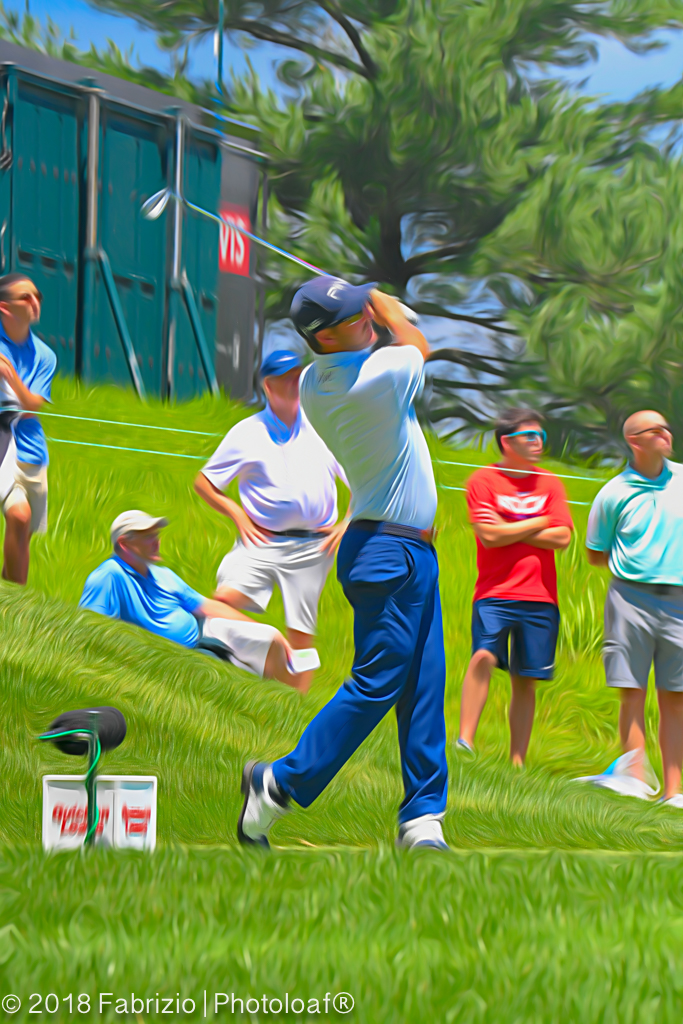 TPC Potomac at Avenel Farm Hosts Quicken Loans National: Day 1 Notes
POTOMAC, MD: June 28, 2018
Quicken Loans National and the Tiger Woods Foundation began play today here at the TPC Potomac at Avenel Farm.  It will be their last venture here at this TPC Course.  Next year Quicken Loans will move their sponsorship to Detroit, MI and the DC area maybe without a future stop on the PGA Tour card.
But that is for the future to worry about, today the PGA officially came to play here in the DMV.
Andrew Landry took an early lead into the clubhouse at seven under par and set the course record at 63 for the first round at TPC Potomac at Avenel Farm.  Notables like fan favorites Rickie Fowler and tournament host Tiger Woods had yet to tee off when Landry finished with the course record.
The Quicken Loan National cooperates with the Tiger Woods Foundation to support the Military and their families.  Should you walk along the Main Street at Avenel you will see and be invited to sign the Military Heroes Wall.  If you are a member of the Military you can pick up a lanyard nearby the wall.  You can also take a chance at $15,000 at the Quicken Loan Shot for Heroes driving range.
In respect for this being the last year for an annual PGA tournament golf stop I have taken to presenting photographs of the action at TPC Potomac with a certain stylistic-twist.  I created a formula algorithm for photo processing that will give a lasting impression of the sights here at Avenel Farm.
Each day I will take 10 photos best suited for this algorithm and post them here on the MyMCMedia.org.  I hope you enjoy them and if you get a chance come on out and join the crowd.  It's better that sweating near the swimming pool.
Follow the action on Twitter with @QLNational, @Photoloaf, @Mymcmedia or at Instagram @TGRFound,
All Photos copyrighted © 2018 Phil Fabrizio | Photoloaf® for MCM
Photos to follow