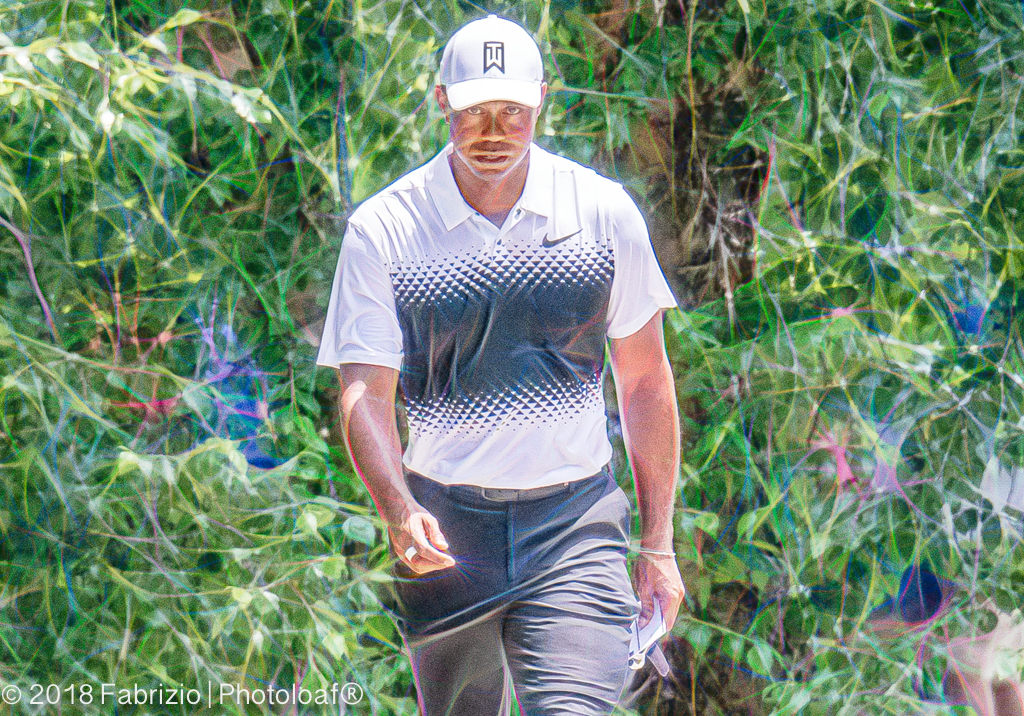 TPC Potomac at Avenel Farm Day 3 Notes
POTOMAC, MD:  June 30, 2018
It was a hot one at the TPC Potomac at Avenel Farm for the Quicken Loan National.  How hot was it you ask?  Well as my friend John likes to say, it was "Satan in a Speedo Hot".  That should bring you up to speed on the weather.  Oh, and to add to the misery, the area is under an air quality alert until Monday, July 2.
Hey, the pros here did not seem to mind the heat or the air quality.  Because they were hot, hot, hot and not just the aforementioned Satan hot but pretty close as one can get in their designer labeled golf shirts.
Leader Abraham Ancer, from Reynosa, Mexico put in a scorching 8 under par 62 for the course record.  Tied in the lead on Day 3 also with Ancer is Francesco Molinari from Turin, Italy who had a 5 under 65.  Even Tiger Woods put in a 68 today wowing the fan faithful with great putting on the front side only to let himself slide on the back nine.
Woods is hoping for a drier course on Sunday to slow down the leaders and give him a chance to close the leaders gap.  Ancers and Molinari are at 13 under with Tiger six back at 7 under par for three days here at the TPC.
I will continue to bring that unique photographic perspective using a stylistic-twist to the 10 photos chosen for this day.  Tomorrow will be the last PGA event here at TPC Potomac for some time to come and I hope that I can make it memorable for all of our MCM followers.
Photos copyrighted © 2018 Phil Fabrizio | PhotoLoaf® for MCM
Photos to follow.