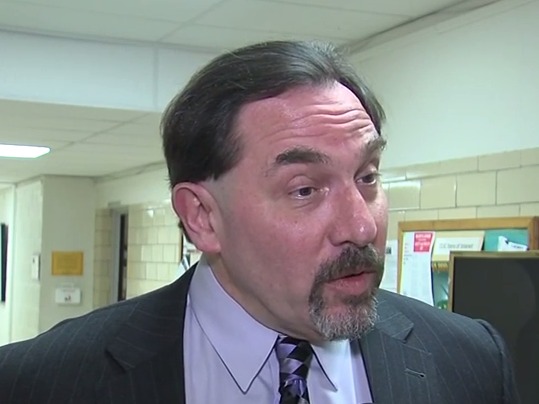 Teachers' Union Supports Using Interim Superintendent Next Year
The president of the Montgomery County Education Association, one of the organizations helping to select the next Montgomery County Public Schools' superintendent, says he was disappointed the group only got to meet one candidate for the job.
The educators' union was one of more than a dozen organizations the Montgomery County School Board invited to help in the interview process. Board President Patricia O'Neill said the community panel would get the opportunity to interview the final candidates for the superintendent post. But, the panel only got to meet one applicant, Dr. Andrew Houlihan, who just days after being named the "preferred candidate" for the job, withdrew his name from contention.
MCEA President Doug Prouty would not comment on Houlihan specifically citing a confidentiality agreement.
"I will say I was disappointed there was only one candidate brought forward," Prouty said. Prouty said he became aware that Houlihan from the Houston Independent School District no longer wanted the job via a press release sent out by the Montgomery County school system on Sunday.
O'Neill said the school board had 25 applicants, selected eight for in-person interviews and wound up interviewing seven after one candidate dropped out.
Now, with just shy of 45 days left until the June 30 deadline to make a decision on the MCPS top post, Prouty said the board should appoint an interim superintendent and start the search over again in the fall. Prouty would not say whether he felt current Interim Superintendent Larry Bowers should continue on in that role.
"I am comfortable with an interim appointment," Prouty said.
The school board paid consultant firm Hazard, Young, Attea & Associates $35,000 to help conduct the search for the superintendent. It is the same firm used in the hiring of former superintendent Dr. Joshua Starr and Dr. Jerry Weast.