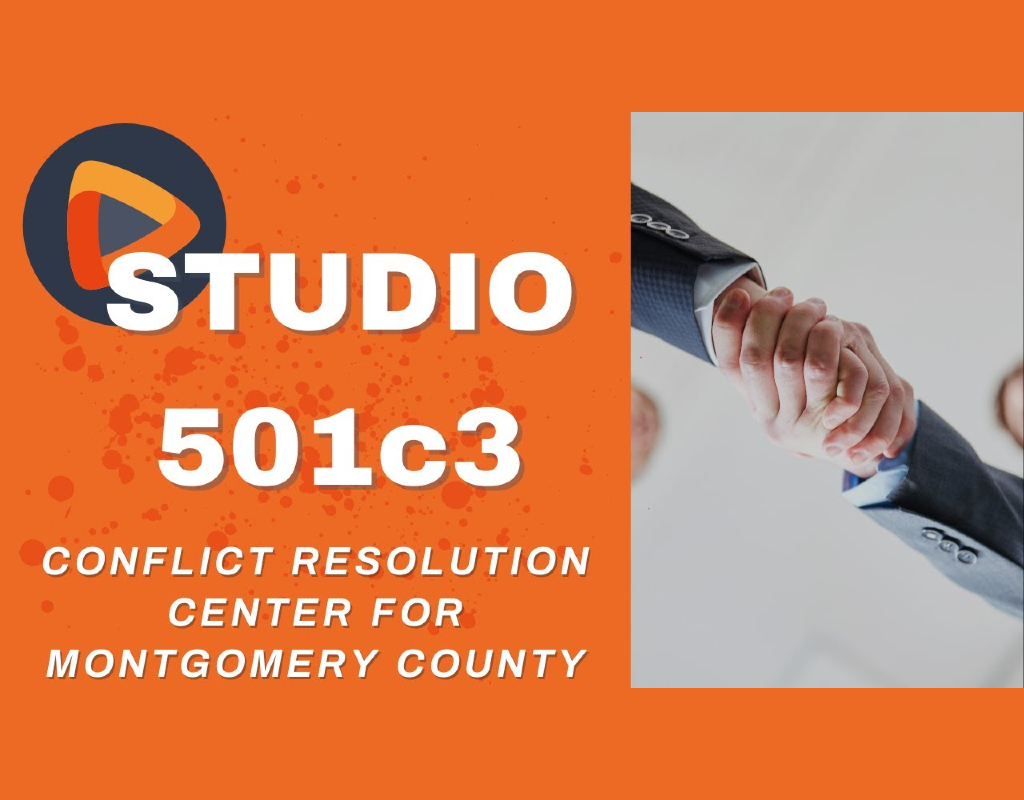 Studio 501c3: Conflict Resolution Center for Montgomery County
Studio 501c3 host Kim Jones talks with Christopher Page, the executive director of the Conflict Resolution Center of Montgomery County (CRCMC). The center's mission is to promote and provide collaborative problem-solving processes throughout Montgomery County.
CRCMC offers free mediation services to anyone who works or resides in Montgomery County. They strive to help those in conflict find a win-win solution in all types of disagreements.
Studio 501c3 focuses on the nonprofit organizations in Montgomery County working to build supportive communities every day.