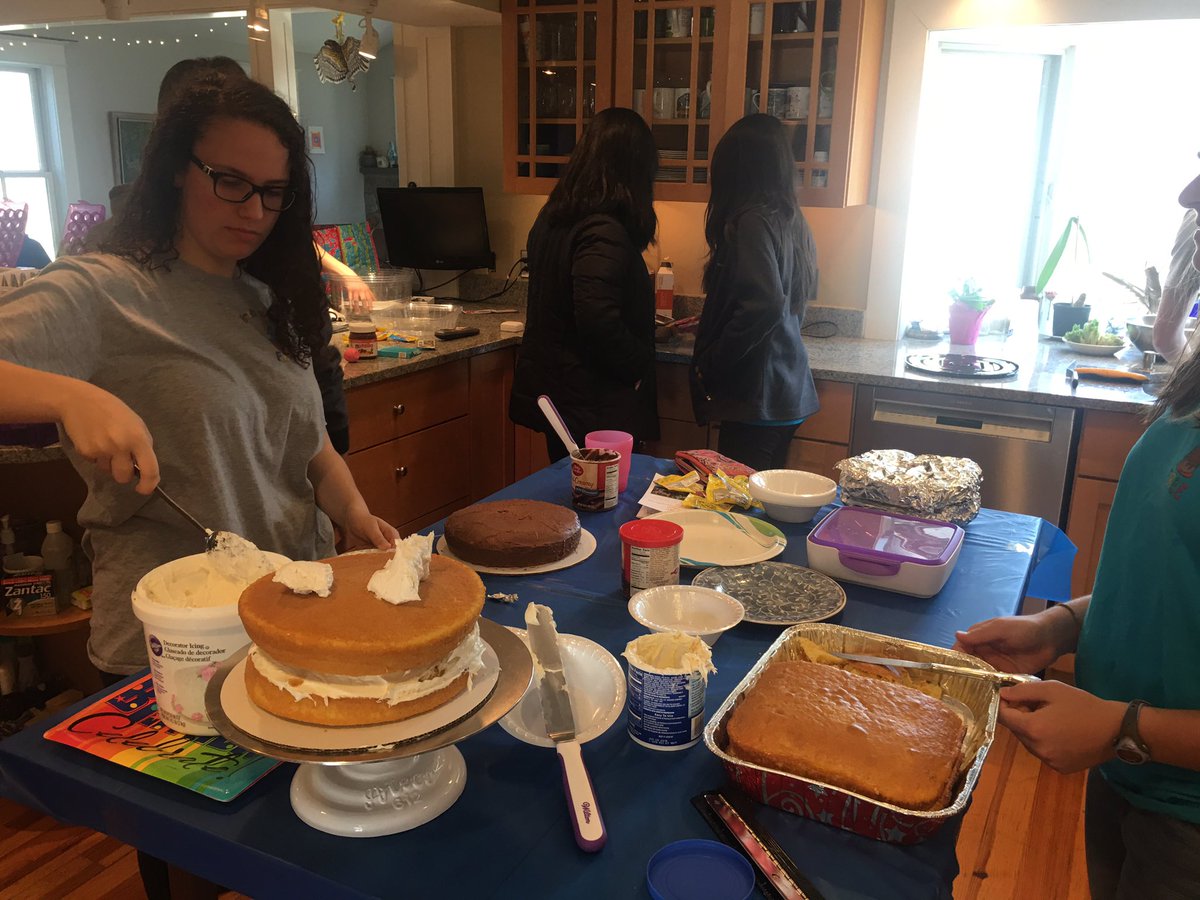 Students Give Free Birthday Cakes to Residents in Need (VIDEO)
Cake decorating and community service started out as two separate hobbies for Churchill High School student Allison Wachen. In an effort to help those in need, she decided to combine her passions to bake a difference.
"I was making a lot of cakes but didn't know what to do with them," Wachen said. "I read about Birthday Cakes 4 Free, the national organization in a magazine, and I thought it was a great idea."
Wachen founded Birthday Cakes 4 Free Montgomery County Chapter in September of 2015.
"You assume everyone has a birthday cake but when we go and talk to people, we realize that everyone is not fortunate enough and we're really happy to be able to provide that need of birthday cakes to people," said Robert Wachen, club member.
The club began in 2015 with just a few members.
"We've really expanded. In the beginning we've had about five to ten members donating 10-15 cakes a month," Wachen said. "Now we have over 200 volunteers and are now donating around 85 cakes a month."
These cakes are for people who need them. They're going to homeless shelters and boys and girls clubs across Montgomery County, the District of Columbia and Northern Virginia.
"One time I went to one of the birthday celebrations and they were really happy and overjoyed and it just made me happier too," Isabel Swour, club member, said.
When the club first started, club members had a goal to donate 500 cakes by the end of 2018. They've already surpassed that goal and are on track to donate 1,000 cakes by May of this year.
You can find more information on this club by clicking here.
Here with Birthday Cakes 4 Free #MoCo. These students make free birthday cakes for those in need. @mymcmedia pic.twitter.com/9HBX8ZcjVu

— Mitti Hicks (@MittiMegan) March 18, 2017