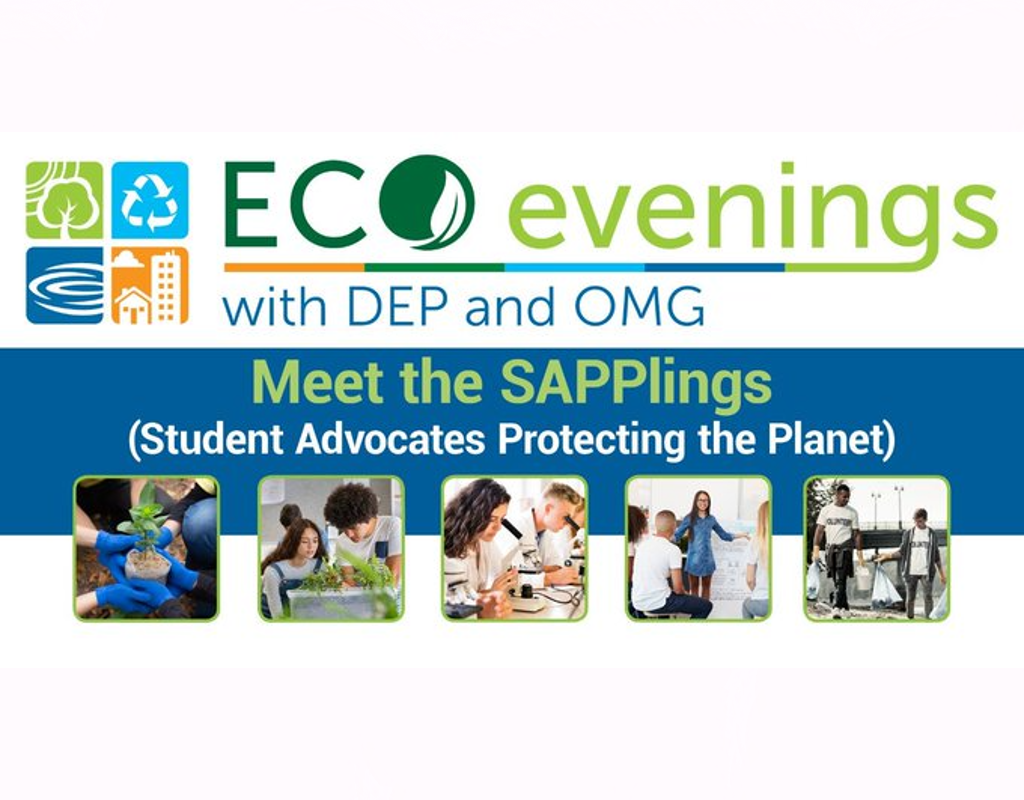 Students to Lead 'Eco Evening' Town Hall with Elrich
Students with concerns about the environment will be able to ask questions to county government officials, including County Executive Marc Elrich, at a virtual town hall dedicated to youth environmental issues on Wednesday, Sept. 29.
The event, which is part of Montgomery County's "Eco Evening" virtual town hall series, will be lead by members of the "Student Advocates Protecting the Planet" (SAPPlings) program. According to event organizers, SAPPlings members will first present about protecting and nurturing the environment and the community. Afterwards, students will get an opportunity to participate in a forum with Montgomery County leaders and environmentalists.
The panelists will include Montgomery County Executive Marc Elrich, Climate Change Officer Adriana Hochberg, Montgomery County Department of Environmental Protection (DEP) Director Adam Ortiz, and One Montgomery Green (OMG) Executive Director Wendy Howard.
The event is scheduled from 6:30 to 8 p.m., with the forum portion beginning at 7:15 p.m. County residents and students who want to participate in the free event can register to get more information and the virtual meeting link. Questions for the panel can be submitted ahead of time to info@onemontgomerygreen.org with the subject "Eco Evenings: Meet the SAPPlings."
I am looking forward to this engaging discussion with the young residents of @MontgomeryCoMD. This generation stands the most to gain—or lose—from the actions we take today on climate change. We need their involvement, ideas and help.@MCPS @MyGreenMC @OneMontgomeryG https://t.co/3XuBGFnErp

— County Exec Marc Elrich (@MontCoExec) September 27, 2021