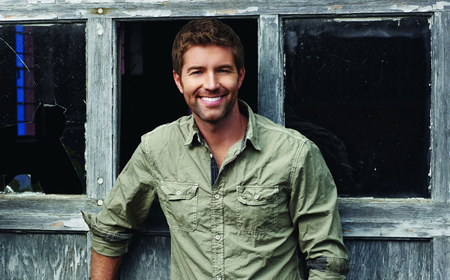 Strathmore Presents Josh Turner Punching Bag Tour (Video)
Country star Josh Turner performs Feb. 21 at 8 p.m. at the Music Center at Strathmore, 5301 Tuckerman Lane, North Bethesda. Turner is one of the youngest members of the Grand Ole Opry. The multi-platinum country star creates songs that top the country charts including: "Why Don't We Just Dance," "Would You Go With Me," "Your Man," and his newest hit "Time is Love." Ruthie and the Wranglers will open the concert.
Turner has now released five studio albums, as well as the live concert recording Live Across America. His latest album is Punching Bag. Turner has sold more than five million albums and garnered four No. 1 hits, including three multi-week chart-toppers. The lead single of Punching Bag, "Time Is Love," was named the biggest country hit of 2012 according to Billboard's Year-End charts.
Tickets are $29 – $79 and may be purchased by calling 301.581.5100 or online at the Strathmore website.
Josh Turner performing "Time is Love."