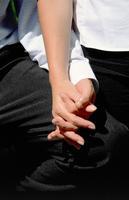 Conference in Montgomery County to Focus on Safe Teen Dating
One in three teens and young adults will experience some form of dating abuse, according to Break the Cycle, a non-profit organization that provides dating abuse prevention programs exclusively to young people.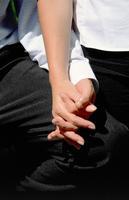 Reducing this statistic is the focus of the fifth annual "Choose Respect Montgomery Teen Dating Conference" on Feb. 23 at the Montgomery College Takoma Park Campus from 1 p.m. to 4 p.m.
The event will feature interactive workshops for teens and their parents as well as the announcement of the five finalists in a county-wide contest that tasked the County's youth in creating a one-minute public service announcement on the merits of choosing respect and educating about the importance of preventing teen dating violence.
The PSA contest was open to all public and private schools last fall. Forty entries were received and five finalists were selected.
Verizon Wireless will present the top three winners of the PSA competition with scholarships.
"On behalf of the Domestic Violence Coordinating Council, I would like to thank Verizon Wireless and to extend great appreciation to all the students who participated in this year's contest," said Councilman Phil Andrews. "Their research and creativity will go a long way in helping us raise awareness, and ultimately, precent teen dating abuse."
Find more information about the event through their website here.