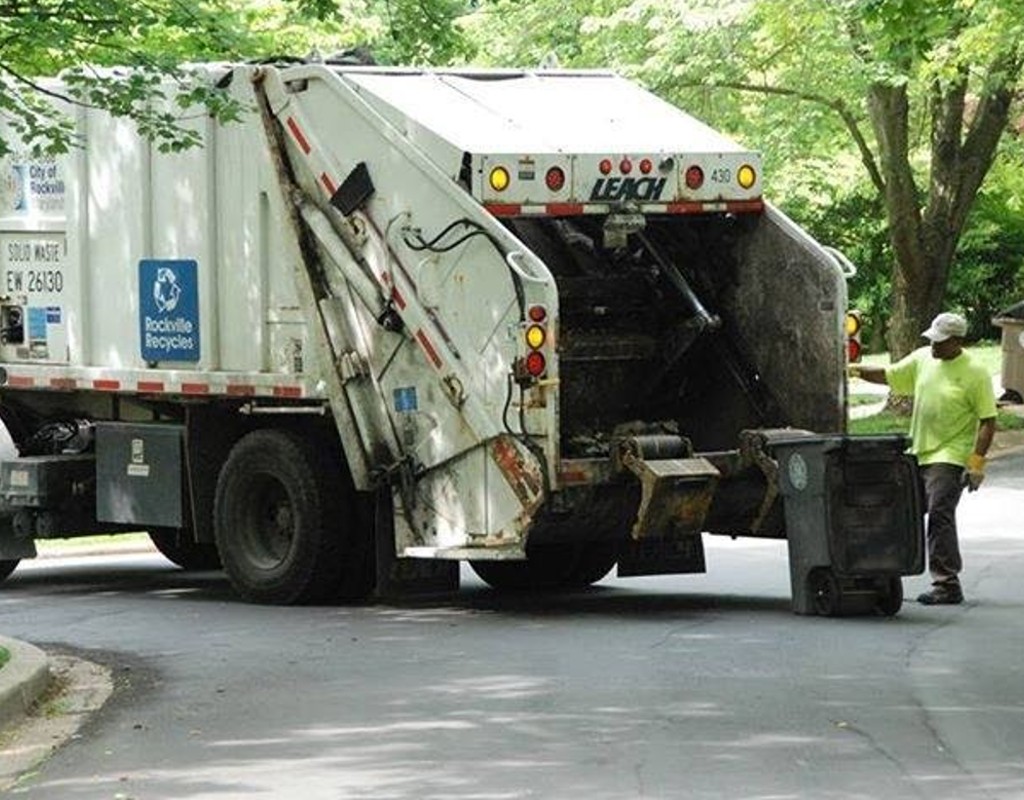 Staffing Shortages in Waste Management Leads to Interrupted Trash Collection in Rockville
Last week, Rockville residents were notified on two separate occasions that the city was unable to complete waste collection services due to staffing shortages. Unfortunately, these may not be isolated incidents.
According to the City of Rockville's Facebook page, staffing shortages caused incomplete yard waste collection on Oct. 21 and 25. The city told residents to leave their waste at the curb and services would resume "as soon as possible." These instances are an example of a larger, national trend in staffing shortage issues in waste collection, according to Marylou Berg, the Director of Communication for the City of Rockville.
"Rockville is one of the many public and private solid waste collectors in this industry that has experienced challenges retaining and recruiting staff," Berg said in a statement to MCM. "Other local communities, such as Anne Arundel County, Fairfax County, and Montgomery County, have also reported sanitation service delays over the last year."
According to Berg, a shortage of licensed commercial drivers in waste management preexisted the pandemic. However, the consequences of COVID-19 have exacerbated the labor shortage.
"Sanitation collections are competing with deliveries, construction, and other less physically demanding positions. There is a tremendous amount of competition for drivers, which has an impact on the industry's ability to recruit and retain qualified employees.," she said.
Factors like increased residential waste, employees staying home due to illness, school closures, and the lack of affordable child-care options also contributed to already-existing shortages in the last year, according to the Solid Waste Association of North America (SWANA), located in Silver Spring, MD.
Additionally, SWANA lists the low participation of women in the field, the tightening of eligibility requirements at the federal level, and the aging workforce as pre-pandemic factors affecting employee hiring and retention.
Berg says the City of Rockville uses a variety of tools to recruit and retain sanitation employees, including employing temporary staff and contract workers from private companies. For now, the residents can stay up-to-date by checking the city's social media pages to be notified of collection interruptions.