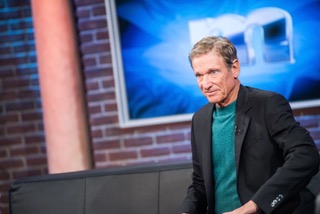 MoCo's Most Famous: Maury Povich
Maury Povich, host of the longtime daytime show Maury, spent many of his formative years in Montgomery County. He talks about growing up in MoCo, making a name for himself locally as a news and sports anchor at WTTG-TV (now FOX5), his wife Connie Chung, and his legendary Washington Post sports columnist father, Shirley, who is being honored on Saturday with a statue at Povich Field in Bethesda.
Povich spoke with host Joe Yasharoff on the latest episode of MoCo's Most Famous.