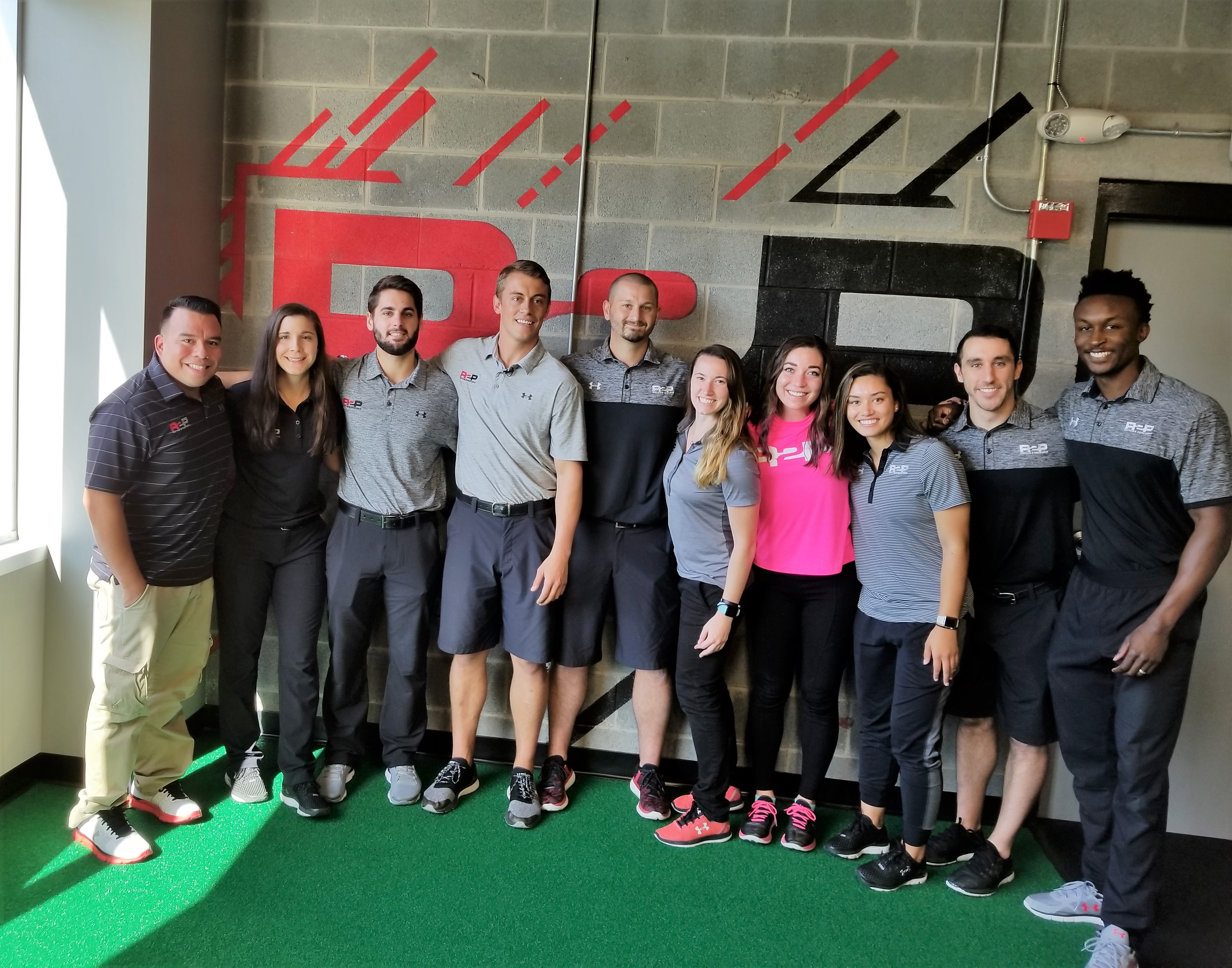 Sports Rehab & Physical Therapy Company Open Second Location
More like a fitness center than a doctor's office, Rehab 2 Perform opened its second location in Germantown.
The Gaithersburg-Germantown Chamber of Commerce (GGCC) supported Rehab 2 Perform and celebrated the grand opening of their new facility by conducting a "Ribbon Cutting" Ceremony on Friday, October 20. They are located at 20310 Seneca Meadows Parkway, Suite B, Germantown.       
Rehab 2 Perform is a unique physical therapy experience. They provide innovative Physical Therapy, Sports Rehab and Performance Training services. The GGCC, along with the Clarksburg Chamber, were delighted to support Dr. Josh Funk, a young entrepreneur, at the grand opening of his second location. A hybrid between traditional physical therapy and personal training, they provide solutions to improve movement and help you achieve your goals. Their services cater to all athletes – from beginners and youths to career athletes and everyone in between. Learn more about them at: www.rehab2perform.com.
The GGCC is active in providing business-to-business networking opportunities throughout the year: a collective voice in local, regional, and state legislative affairs, professional development opportunities and other services that enhance the business environment.
The GGCC is located at 910 Clopper Road, Suite 205N, Gaithersburg, MD. To learn more about the GGCC visit us at www.ggchamber.org.
Find us on Facebook at: http://www.facebook.com/pages/Gaithersburg-Germantown-Chamber-of-Commerce/64339954570. Or on Twitter at: @GGCCNEWS.