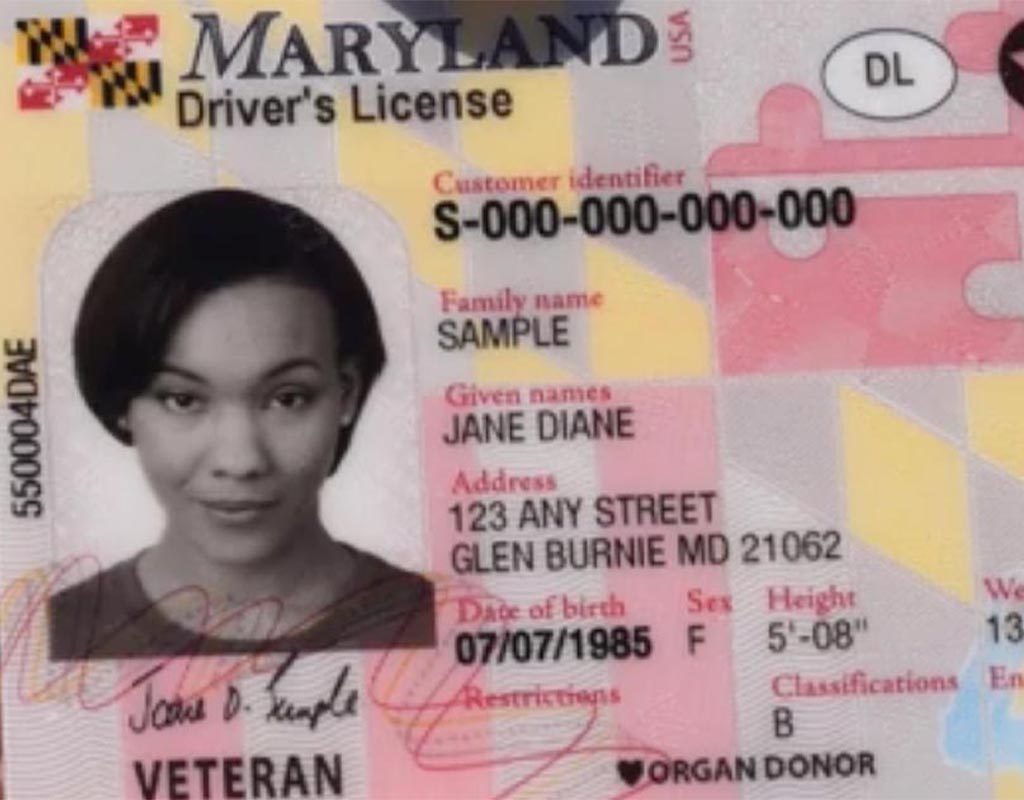 Senate Approves Legislation to Add Unspecified Gender Option on License
The Maryland State Senate passed legislation Wednesday that would allow for a gender-neutral option when it comes to Marylanders indicating their sex on their legal form of identification.
The bill was sponsored by Sen. Will Smith of Montgomery County District 20. It was also co-sponsored by Sen. Cheryl C. Kagan who represents District 17. It allows for license and state identification applicants to select "M," "F," or "X" as their sex.
.@Willcsmithjr re: SB196 for the @MD_MVA to allow "unspecified" gender status to be indicated on driver's licenses & ID's with an X: "helping unrepresented people is why I wanted to come down here to serve." #leadership #courage @HRC @ACLU #MDGA19

— Cheryl C. Kagan (@CherylKagan) February 20, 2019
The bill says, "If an applicant identifies as an unspecified sex in the application, the Motor Vehicle Administration (MVA) must ensure that the license, identification card, or moped operator's permit displays an 'X' in the appropriate location."
Furthermore, the bill prohibits the MVA from requiring "proof" of the applicant's selected sex. It also prohibits the MVA from denying licenses from applicants "because the sex selected by the applicant does not match the sex displayed on another document associated with the applicant.
Debate About Senate Bill Ensues at Maryland General Assembly 
Minority Leader J.B. Jennings (R-Harford) asked, "Are we going to call them X-men?"
Jennings said that he believes information regarding sex and gender "should be accurate" when it comes to forms of identification.
"I understand you have people that have gone through changes, but they're either going one way or the other, [male or female], they're not stuck in the middle and I don't want to get into this," said Jennings. "I just have concerns with it, so you know, I'll leave it at that."
Smith responded to Jennings and said the goal of the bill is to make a "segment" of the population "feel a little more included."
"It will not affect safety, it will not affect the way law enforcement interfaces with this segment of the population," said Smith. "It's something that we can do—a good nod to include more people."
According to the bill, California, Colorado, Minnesota, Maine, Oregon, and D.C. have "X" as an option on driver's licenses and other legal forms of identification.