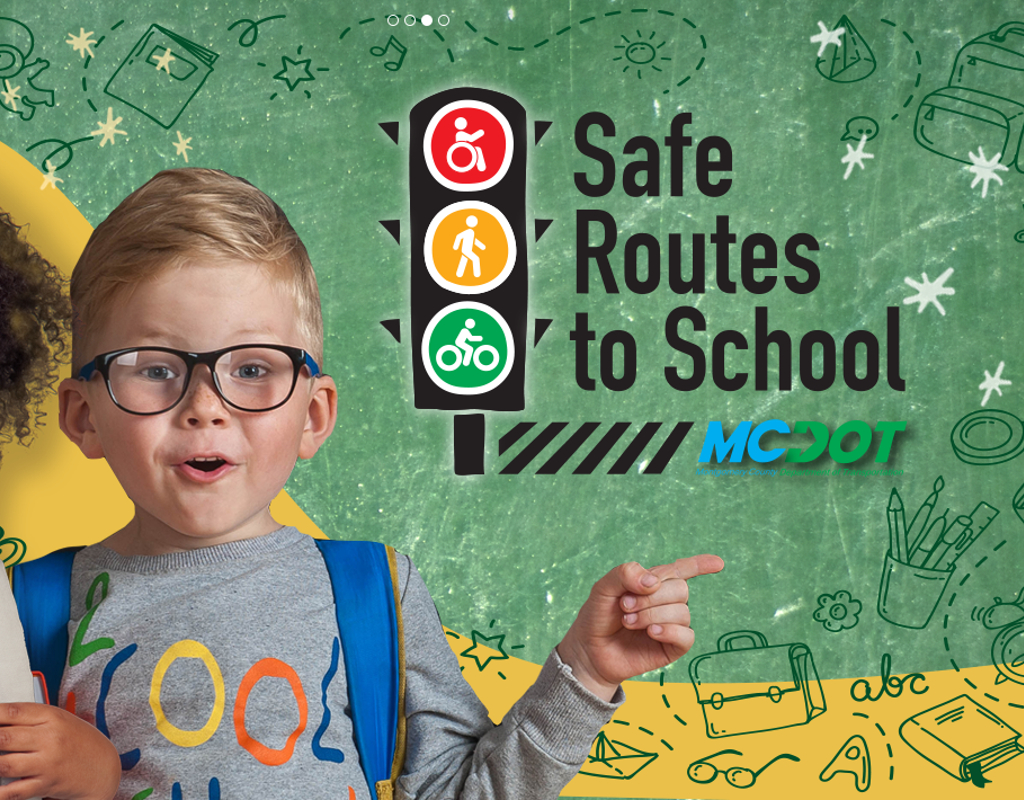 Semana Nacional de Seguridad en los Autobuses Escolares
El condado de Montgomery está honrando la Semana Nacional de Seguridad en los Autobuses Escolares (del 18 al 22 de octubre) al promover su programa en línea: Rutas Seguras a la Escuela.
El programa intenta hacer que caminar y andar en bicicleta sea más seguro y más atractivo para los estudiantes al enfocarse en dos áreas principales: seguridad y educación.
Los objetivos del programa son:
Permitir y alentar a los niños, incluidos los que tienen discapacidades, a caminar y andar en bicicleta a la escuela.
Hacer que andar en bicicleta y caminar a la escuela sea una opción de transporte más segura y atractiva, fomentando así un estilo de vida saludable y activo desde una edad temprana.
Planificar y construir proyectos y actividades que mejoren la seguridad y reduzcan el tráfico, el consumo de combustible y la contaminación del aire.
El condado creó un sitio web que contiene consejos y sugerencias para diferentes prácticas de seguridad para caminantes, ciclistas y conductores. El sitio web contiene útiles recordatorios sobre cómo comportarse en las paradas de autobús escolar y en los estacionamientos de la escuela.
Kids head back to @MCPS schools next week. Keep our kids safe and avoid the fine by stopping for a stopped school bus where required. On all roads except divided highways, drivers must stop in both directions. pic.twitter.com/Ry4N4sTAIZ

— Mont Co Vision Zero (@VisionZeroMC) August 23, 2021
El condado ha visto una escasez de conductores de autobús este año escolar de aproximadamente 100 conductores y, según el Departamento de Transporte de MCPS, aproximadamente el 10% de las rutas de autobús no tienen un conductor dedicado.