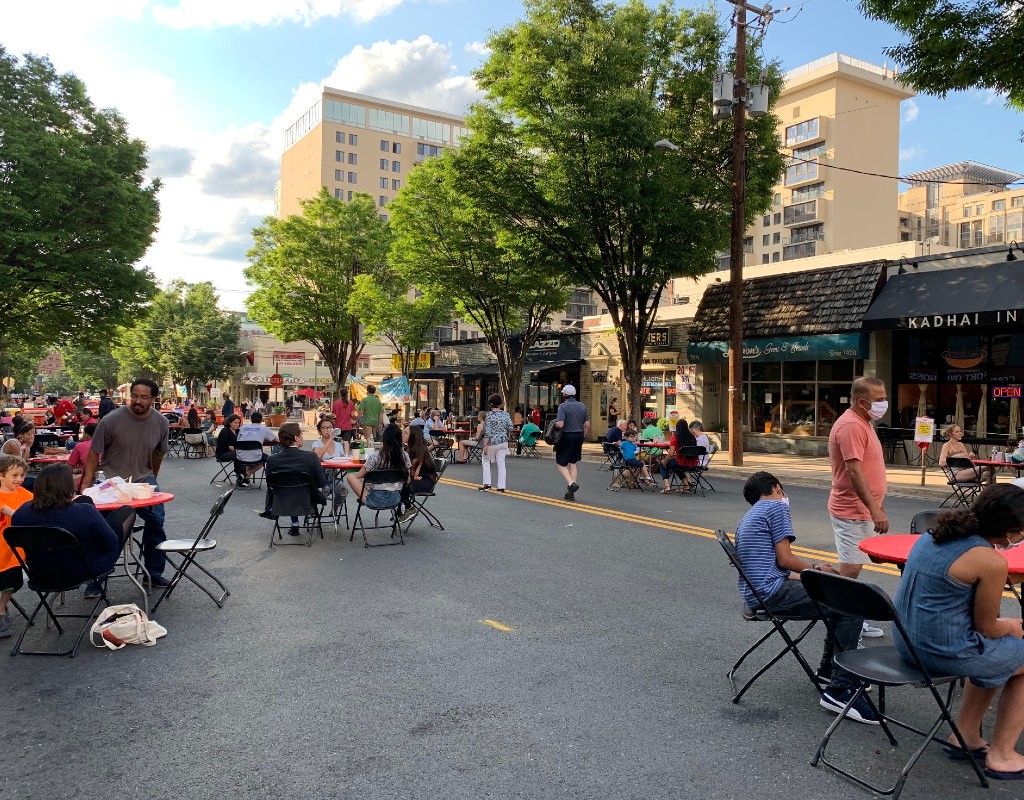 Savor Bethesda Restaurant Week Continues Through Sunday
Thirty-three different establishments between restaurants, delicatessens, coffee shops, and bakeries offer special menus for Savor Bethesda Restaurant Week. The event runs from now through Oct. 11 as local restaurants offer special treats menus of $10, $25, or $35 available for dine-in or carry out.
To help with dining space, the Bethesda Urban Partnership, Inc. established the Bethesda Streetery to help restaurants with extra seating. Outdoor tables for four are stationed at least six feet apart from 11 a.m. to 10 p.m. daily. Sections of Norfolk Avenue are blocked off between St. Elmo Avenue and Cordell Avenue to Del Ray Avenue and Veterans Park.
Those dining in Bethesda can experience Dog Haus Biergarten, known for its excellent craft beer options and gourmet burgers, dogs, and barbeque. There are plant-based options available for vegetarians and vegans.
After filling yourself with some of Bethesda's finest cuisines, four bakeries offer amazing desserts such as Tout de Sweet Pastry Shop. They provide assorted croissants, danish, scones, muffins, pound cakes, bread pudding, and brioche. Also, coffee lovers can enjoy hot and cold espresso drinks and specialty teas.
Although there is plenty of outdoor seating, restaurant owners ask that patrons respect all social distancing rules and cover their faces with an appropriate mask covering the nose and mouth.
Click here to find out which restaurants are participating in Savor Bethesda.