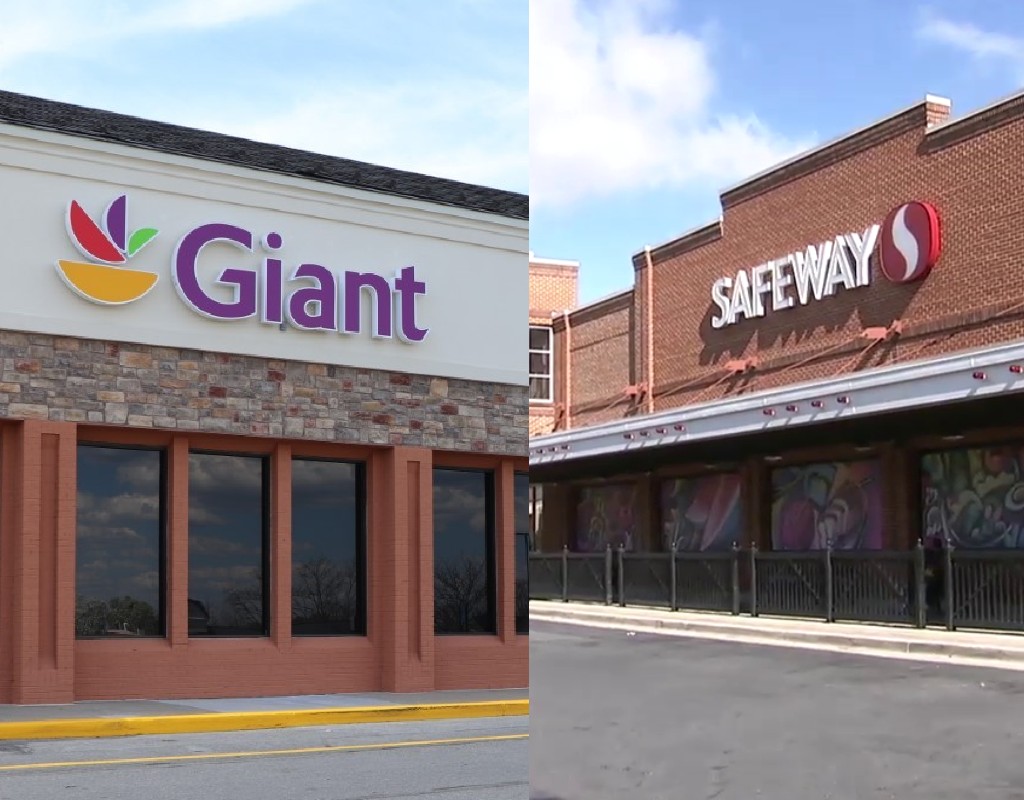 Safeway Workers Set Strike Vote, Would Affect All DMV Locations
Giant and Safeway grocery store employees rallied outside of a Safeway in Washington, D.C. to demand a fair union contract from the two companies or risk employees striking. UFCW Local 400, a union representing employees from the grocery stores, organized the press conference and rally today outside of the Safeway at 1100 4th St. SW. 
At the rally, it was announced that the union reached a tentative agreement on a new contract with Giant, but not Safeway. If a contract isn't negotiated with Safeway by March 5, employees will hold a strike vote. 
BREAKING: We have reached a tentative agreement on a new contract with Giant, but Safeway continues to refuse to make a deal. On March 5th, we will take a strike vote at Safeway if we don't have a fair contract. More to come! pic.twitter.com/1wMtZfasHC

— UFCW Local 400 (@UFCW400) February 19, 2020
Jonathan Williams, communications director for UFCW Local 400, said that union members still have to vote on the new Giant contract on March 5. He said it's likely it will be accepted and Giant workers won't strike. 
As for Safeway, Williams said it's difficult to tell if the company will offer a contract that meets the union's standards. If union members vote to strike on March 5, about 10,000 Safeway employees from 116 locations the D.C. region could leave work on strike. 
The strike would apply to all Safeway locations in Maryland, D.C., and Virginia. 
The proposals from Giant and Safeway that UFCW Local 400 does not want to accept include: 
Keeping new employees in Maryland and D.C. at minimum wage for next three years

Keeping part-time employees hired after Oct. 30, 2013 working 24 hours a week maximum so they're not eligible for benefits

Top-of-scale increases below other parts of the U.S.

Immediate cuts to healthcare funding

Increases to weekly healthcare premiums

Rescinding promise to secure pension benefits

Cuts to future pension benefits 
Williams said in the Giant agreement, progress has been made on all seven points, but he can't reveal details until the contract is reviewed and voted on by union members.
In a statement today, Giant said it's pleased to have reached the agreement. It said it improved compensation and benefits for employees, "importantly protecting healthcare and retirement."
In a statement emailed to MyMCMedia, Safeway said, "Safeway is committed to remaining at the bargaining table to work through our challenges and reach an agreement that rewards our employees. In the event of a strike, our stores will continue operating and serving our customers."
Proud to stand w @UFCW400 workers at Safeway and @GiantFood still hoping to avoid a strike.@Safeway's demands – to cut health care benefits, expand minimum wage workforce, keep workers p/t to deny them benefits, & cut retirement security – hurt all taxpayers & are anti-American pic.twitter.com/h6gmJyNdxS

— Tom Hucker (@tomhucker) February 19, 2020