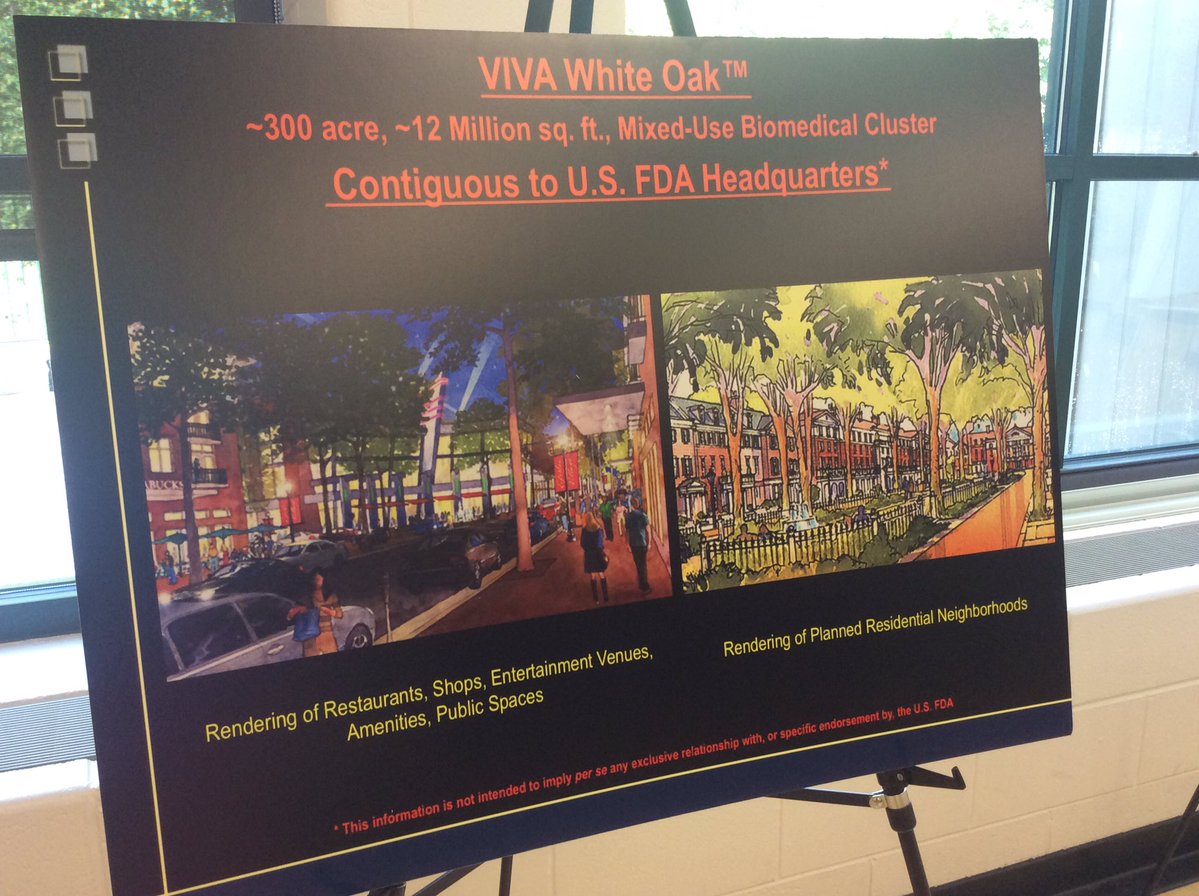 Residents Comment on Viva White Oak Plans (VIDEO)
We're ready.
That's the message from some residents in the White Oak community who are anticipating a redevelopment plan aimed to stimulate economic growth and a thriving community.
Dozens of residents gathered at the White Oak Community Recreation Center Tuesday evening to get a first look at the preliminary sketch plan for the Viva White Oak Project with developers from the Global LifeSci Development Corporation.
The Viva White Oak Project is a plan that aims to make the community an active place to live, work and play. The plan involves building new homes, adding amenities such as restaurants and stores while taking advantage of the Food and Drug Administration's proximity and the relocation of Washington Adventist Hospital, to make White Oak a global innovation hub.
"I'm very excited about the project," said Fatmata Barrie, a long time resident. "I hope and pray that it benefits all of us who already live here and hopefully it brings more economic benefit to the community."
Barrie, however, expressed her concerns.
Plans for the project includes seven-million-square-feet of commercial development on 300-acres of land and 5,000 residential units.  Barrie wants to make sure there will be opportunities available for people who currently live in the community so they can benefit from the plan's expected economic growth.
According to statistics from the U.S. Census Bureau, the median household income in the White Oak area is a little over $63,000 compared to the County's overall median income of $99,435.
"My concern has always been the people within the community and the benefits we will be getting here," she said.
Other concerns residents voiced at the meeting included traffic flow and highway accessibility, parking, education and sustainability issues.
"I want to see a real commitment to specific environmental goals that goes beyond the requirements," Carole Ann Barth, Four Corners resident, said. "In this area we have some real water quality issues […] and with all the work that is going on here, White Oak, the BRT proposal, all of that is having a serious impact on these streams."
Despite some opposition, other residents said they are excited that redevelopment is happening in the Eastern part of Montgomery County.
"I'm a cheerleader for it," said Hillandale resident Marc Bloom. "Other parts of the County have completely transformed. Look at downtown Silver Spring and look at Rockville."
"I think overall, this went well," Montgomery County Councilmember Tom Hucker said. "I think we could be more effective at receiving the feedback […] but overall, I think it went over well and people are pretty excited about it."
Next, developers are planning to send a preliminary sketch plan to the Maryland-National Capital Park and Planning Commission around Aug. 1 for approval.
For more information about this project, click here. 
Here at the White Oak Community Rec Center. Residents are here 2 discuss the @VivaWhiteOak preliminary sketch plan w/ developers @mymcmedia pic.twitter.com/XeiPnXmffN

— Mitti Hicks (@MittiMegan) July 18, 2017
Happening Now: Comments from residents. Some are concerned about highway access, # of residencies, parking & sustainability @mymcmedia pic.twitter.com/M9LdmdwXVJ

— Mitti Hicks (@MittiMegan) July 18, 2017