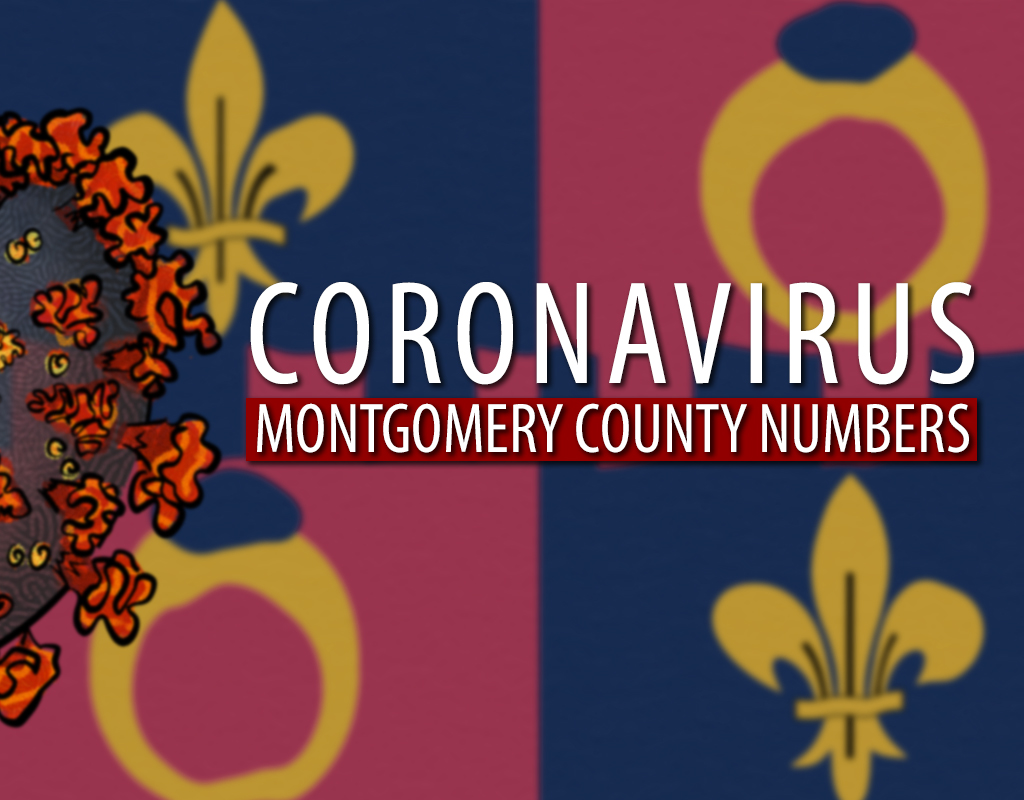 Reopening Criteria for County COVID-19 Average New Cases, Deaths, and ER Visits Not Met
Montgomery County established a number of public health criteria to guide the reopening of businesses and services. The county updates the information daily on their COVID-19 Data Dashboard. The criteria are grouped into three categories including the number of cases and deaths, hospital capacity to handle current cases and a surge in cases, and testing capacity.
Monday marks the 31st day of the second phase of reopening businesses and services in the county.  There have been 16,433 confirmed cases of COVID-19 resulting in 734 deaths, based on numbers released by the Maryland Department of Health Monday morning.
Seven of the ten criteria showed improvement since Sunday. The three-day average for new cases dropped from 105 to 93, the number of new deaths remained the same, the three day average for hospitalizations dropped from 93 to 86, the average emergency room visits fell from six to five, the hospital acute care bed utilization went from 72% to 70%, the hospital intensive care utilization dropped five points from 49 to 44%, and the test positivity fell from 4 to 3%. See the summary for each day below.
Montgomery County COVID-19 Dashboard as of Monday, July 20 (click on photo to enlarge):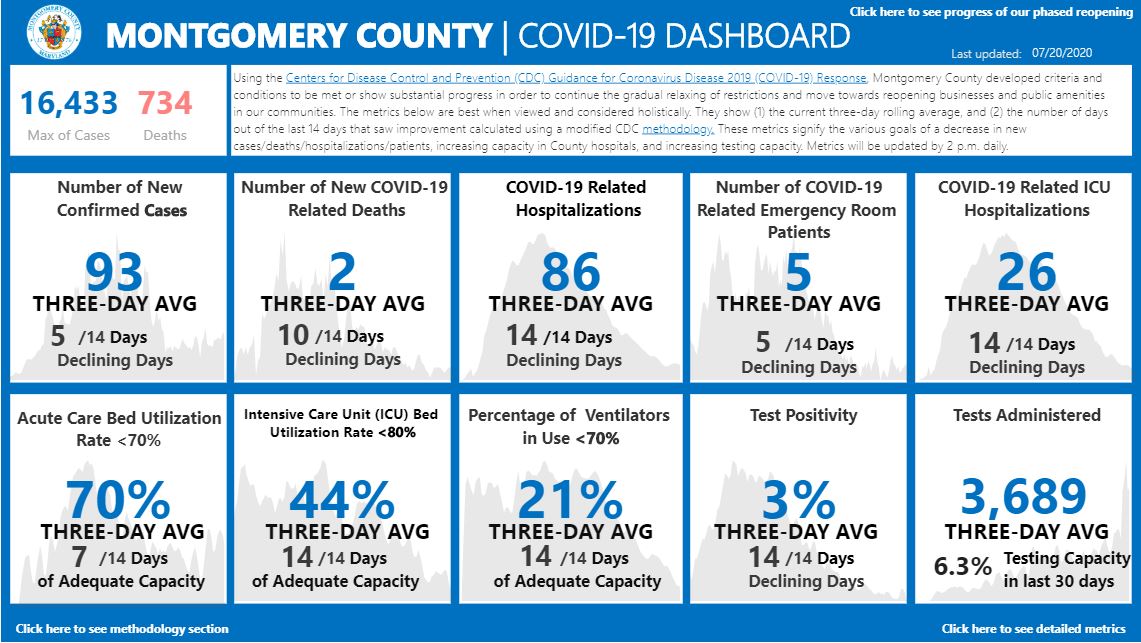 Montgomery County COVID-19 Dashboard as of Sunday, July 19 (click on photo to enlarge):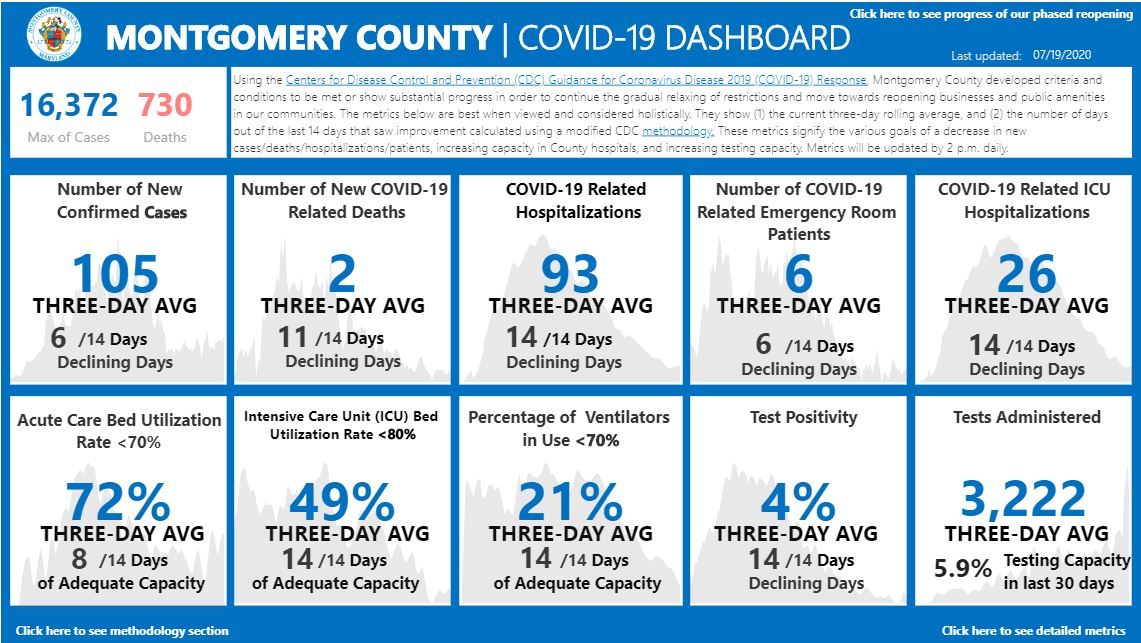 Montgomery County's second stage of reopening efforts began on Friday, June 19. Four health criteria show they were met all 31 days so far in stage two. The criteria that have not been met all 31 days are shown below in red.
Montgomery County progress report for Monday, July 20 (click on photo to enlarge):