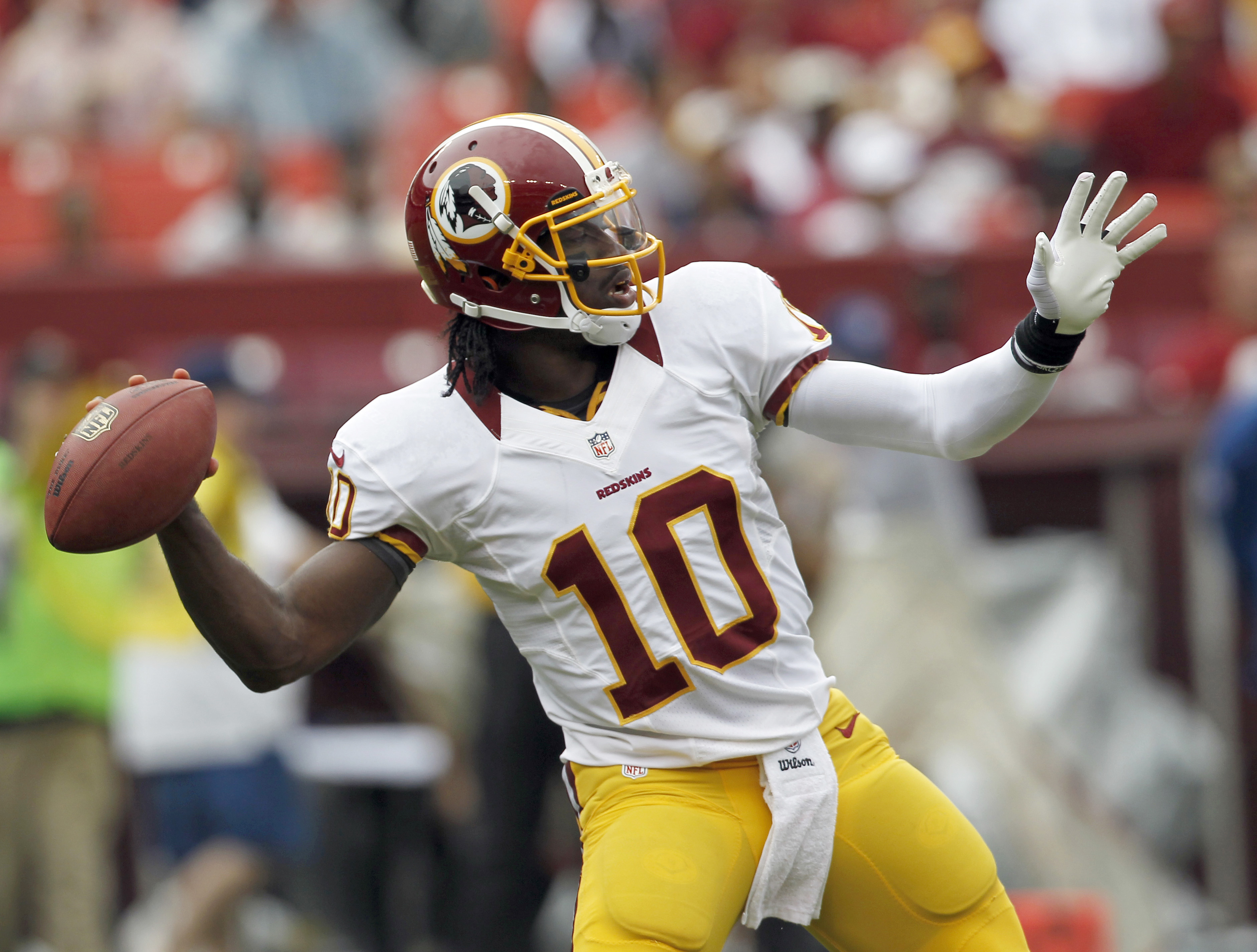 Redskins Training Camp Kicks Off
It's hard to believe, but Redskins training camp is already upon us.
After an offseason filled with uncertainty about the health status of Redskins phenom Robert Griffin III, the team took to the field Thursday in the debut of its new training camp facility in Richmond, Va.
Griffin, who underwent reconstructive surgery on two major ligaments in his right knee nearly seven months ago, is back faster than anyone expected.  He damaged his knee in a 24-14 playoff loss to Seattle on Jan. 6, which ended a dramatic year for the burgundy and gold.  In 2012, the Redskins won their last seven games to finish 10-6 and capture the NFC East title for the first time since 1999.  Griffin (a.k.a. RG3) was nothing but spectacular.  His 102.4 quarterback rating, percentage of passes intercepted (1.27) and 815 rushing yards were NFL records for a rookie quarterback.  He also obliterated  the Redskins' record books with top marks in virtually every rookie passing category.
Now, the hope is that the Redskins will carry their momentum into this season.  A lot, of course, will depend on Griffin's status.  If he stays healthy for all or most of the season, the Redskins could make a deep playoff push.  As for his playing time in the preseason, he said "patience is the key" and that he'd feel fine without seeing action in exhibition games.  But expect to see No. 10 starting under center when the Redskins kick off the regular season in a Monday night game against the Eagles at FedExField on Sept. 9.  It's going to be an electric night.
Also, don't miss the taping of my show, "Burgundy & Gold Magazine," at Branded '72 Pit Barbecue on 387 East Gude Drive in Rockville on Monday, Aug. 26.  My panel will preview the Redskins' season and offer predictions on a final record.  There will be a special guest, too, talking about Fantasy Football.  Look for more details on https://archive.mymcmedia.org/ and on my web site, www.redskinshistorian.com.
Hail to the Redskins!