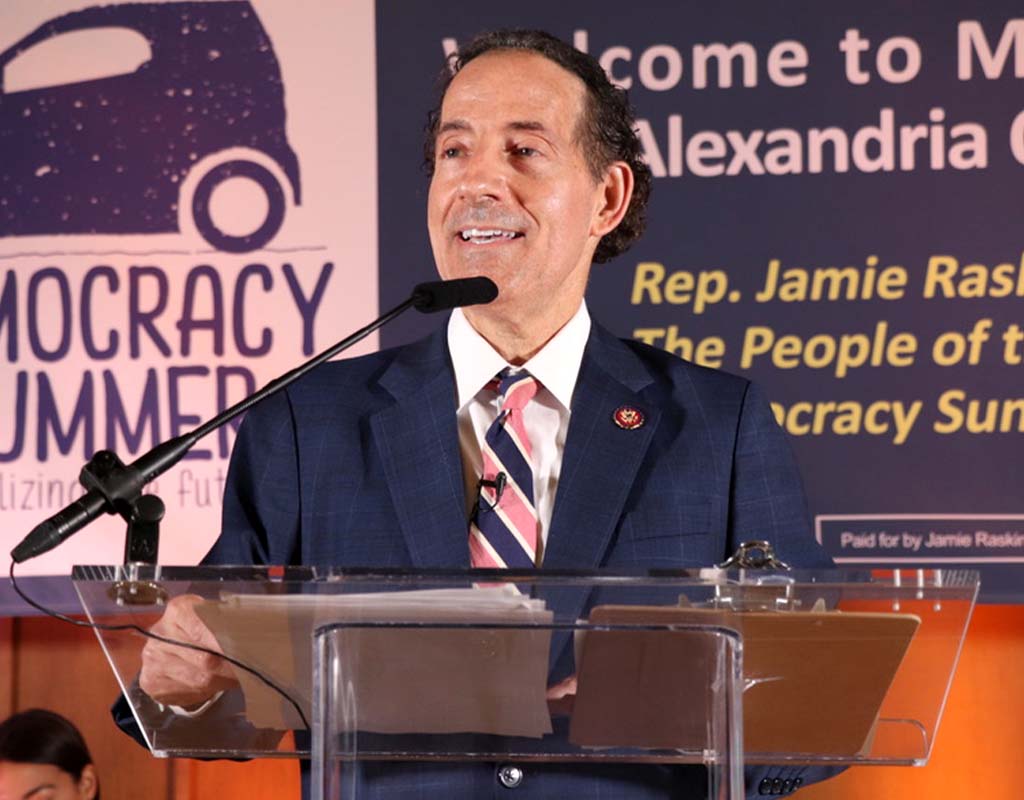 Raskin Questions Mueller During Congressional Hearing
Rep. Jamie Raskin (D-Md.), along with fellow House Judiciary Committee members, spent the better part of Wednesday morning questioning former special counsel Robert Mueller about the report on Russian interference in the 2016 presidential election.
Committee members were given five minutes each to question Mueller about his testimony and the report. Raskin brought up the topic of obstruction of justice through witness tampering.
Raskin highlighted details from the report which infer that President Donald Trump coerced his former lawyer, Michael Cohen, into not cooperating and sharing information with law enforcement.
"You found evidence that the President engaged in efforts to encourage witnesses not to cooperate with the investigation," said Raskin.
Mueller replied, "That is correct."
Raskin finished his allotted time by quoting from the report: "In America, no person is so high as to be above the law."
Several Maryland officials tweeted throughout Mueller's testimony.
Another very important exchange:@RepRaskin: "you found evidence that the President engaged in efforts to encourage witnesses not to cooperate with the investigation."

Mueller: "That's correct." pic.twitter.com/6a9FRGlGjK

— Rep. Don Beyer (@RepDonBeyer) July 24, 2019
Nobody is above the law—not even the President. The #MuellerReport generated 37 criminal indictments and found 10 instances where the President obstructed justice. Every American needs to know about the crimes and obstruction outlined in the report. #RetweetTheReport

— Elijah E. Cummings (@RepCummings) July 24, 2019
"Our investigation found that the Russian government interfered in our election in sweeping and systematic fashion." – Robert Mueller.

We know this for certain and we know that Russia will be back in 2020. We cant wait until then to #ProtectOurElections. #MuellerHearing.

— Senator Ben Cardin (@SenatorCardin) July 24, 2019
The President has also insisted that the Mueller report did not find evidence of obstruction of justice. Today, Special Counsel Mueller also confirmed that's simply not true. pic.twitter.com/yOBf5pqJyN

— Steny Hoyer (@LeaderHoyer) July 24, 2019