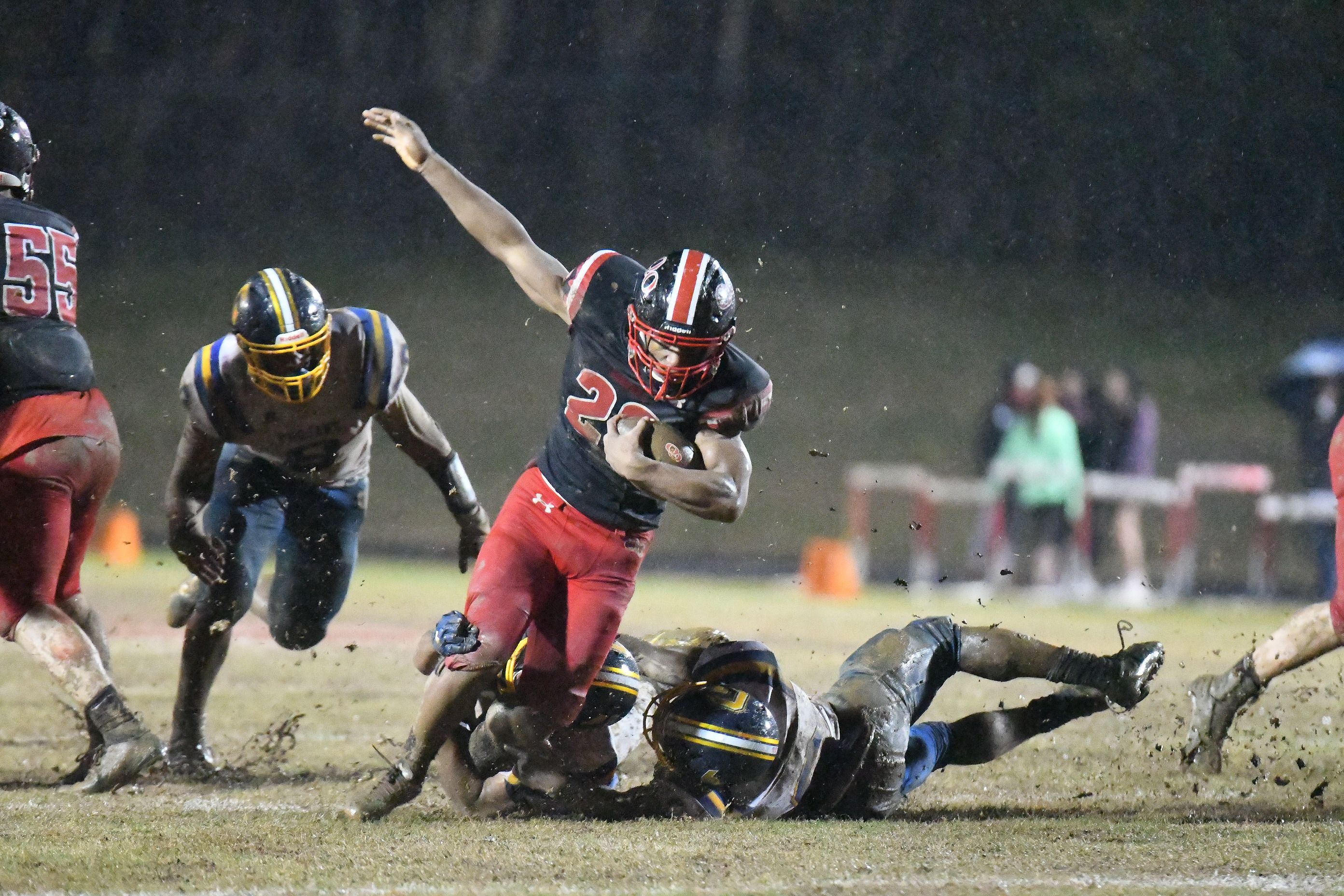 Rain and Mud Makes QO a Winner
North Potomac, MD Friday, November 2
The field was a sea of mud as the rain only added to the fun or misery depending on which team you rooted for. Ultimately, the slick field favored the faster Quince Orchard Cougars as they improved their record to 9-1 and secured home-field advantage in upcoming MPSSAA playoffs.
Despite the sideline help for keeping the ball dry, the slick pigskin found its way to the ground too many times as muddy line dived for the loose ball. QO's Marquez Cooper scored three times and ran for 144 yards on 10 carries to lead the Cougars. Cooper set the all-time scoring record for Quince Orchard after his second touchdown run.
Gaithersburg never found any footing till the third quarter when they faced a running clock trailing by 35 at the half. But footing was the problem as runners on both sides of the ball slipped with the slightest twist of the ankle. The Trojans' season ended about 10 seconds early as the predicted heavy weather system closed in on the Darnestown forcing the game to end with Trojans trailing by 42.
Next up for the Cougars is Richard Montgomery at home next Friday night in the first round of the MPSSAA playofss.
Phil Fabrizio
Photos to follow
All photos copyrighted 2018 © Phil Fabrizio | PhotoLoaf® for MCM