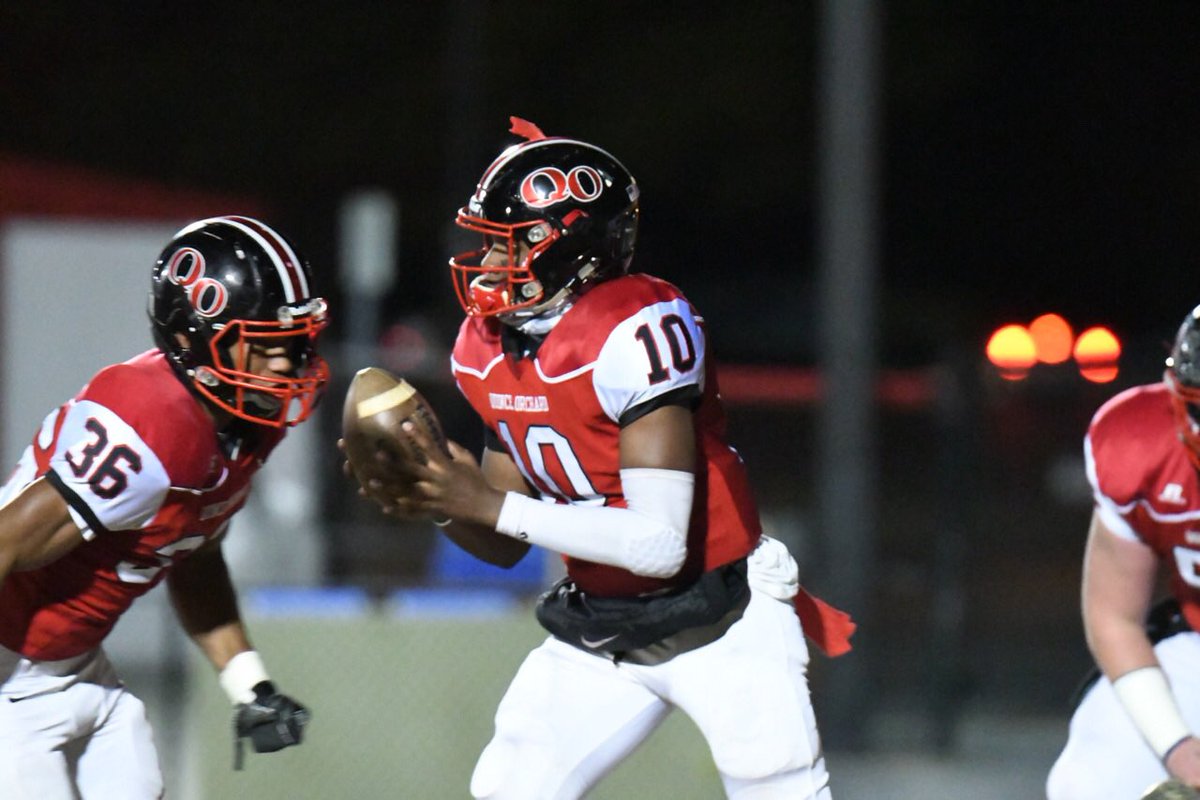 Quince Orchard Cougars Advance in 4A Regional Playoffs with Win Over Einstein, 62-0 (PHOTOS)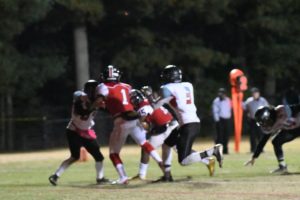 Quince Orchard Cougars advance in the 4A West regional football playoffs with a win over Albert Einstein Titans, 62-0, Friday night. The number one ranked Cougars finished regular season play with a 9-1 record, giving them home-field advantage in this first game of the regional semifinals.
The Cougars scored first with three unanswered touch downs in the first quarter, followed by five touch downs in the second quarter. The score was 55-0 at the half.
The final score was 62-0, Quince Orchard.
The Cougars advance in the 4A West regional playoffs.
PHOTOS | Phil Fabrizio
Final. QO 62 Einstein 0. QO advances in 4A Bracket @MPSSAA_Org @mymcmedia @cszscores @QO_FOOTBALL pic.twitter.com/QKs5j9PHPG

— Phil Fabrizio (@Photoloaf) November 11, 2017
Story of this @MPSSAA_Org 4A playoff game QOs defense and special team play accounting for 4 first half scores leading 55-0 @mymcmedia pic.twitter.com/E6oT8LoDfn

— Phil Fabrizio (@Photoloaf) November 11, 2017
Howell on the PickSix for another QO TD. Score is now 55 -0 on failed XP 2::21 left in the first half. @mymcmedia pic.twitter.com/PPM3NgowyM

— Phil Fabrizio (@Photoloaf) November 11, 2017
QOs Derwin returns Einstein punt 31 yds for the score. 49-0 Cougars with 3:26 left in first half @QO_FOOTBALL @mymcmedia @cszscores pic.twitter.com/te3syj1R7j

— Phil Fabrizio (@Photoloaf) November 11, 2017
QOs Aaron Derwin on. PICK6 crosses goal line with 6:27 left in the first half 42-0 Cougars @mymcmedia @cszscores #PickSix pic.twitter.com/dZVYJDVr3E

— Phil Fabrizio (@Photoloaf) November 11, 2017
QOs McGonagle on the goal line to complete the 87 yd play from Bonner makes it 35-0 with 6:50 left in the half @mymcmedia @cszscores pic.twitter.com/tVQTD5Oniq

— Phil Fabrizio (@Photoloaf) November 11, 2017
QOs Evan Judge adds the Extra point conversion to make it 28-0 Cougars with 9:55 left in the half @mymcmedia @cszscores @QO_FOOTBALL pic.twitter.com/VBWk26bimR

— Phil Fabrizio (@Photoloaf) November 11, 2017
Cooper on his 2nd score of the night makes it 21-0 with 2:40 left in the 1st QTR @mymcmedia pic.twitter.com/HK4iqbLMbf

— Phil Fabrizio (@Photoloaf) November 11, 2017
Qo's #44 Hodge provides the block for Cooper on a 2 yd score. 14-0 QO in the 1st @mymcmedia @cszscores pic.twitter.com/feWRBRlxml

— Phil Fabrizio (@Photoloaf) November 11, 2017
Tre Wade on a fumble recover rumbles 52 yds for the score 7-0. @mymcmedia pic.twitter.com/GQnQDBP3mH

— Phil Fabrizio (@Photoloaf) November 11, 2017