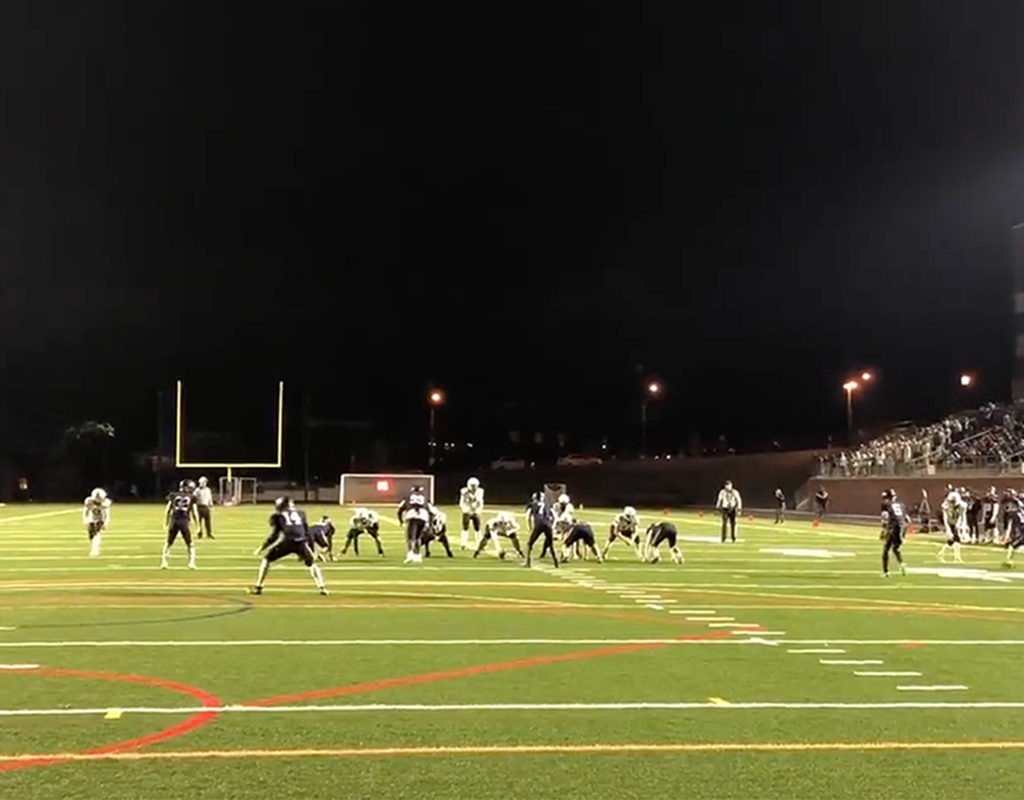 Post-Game Chaos Mars WJ-B-CC Playoff Game: 'We Can Be Athletic Rivals Safely and Respectfully'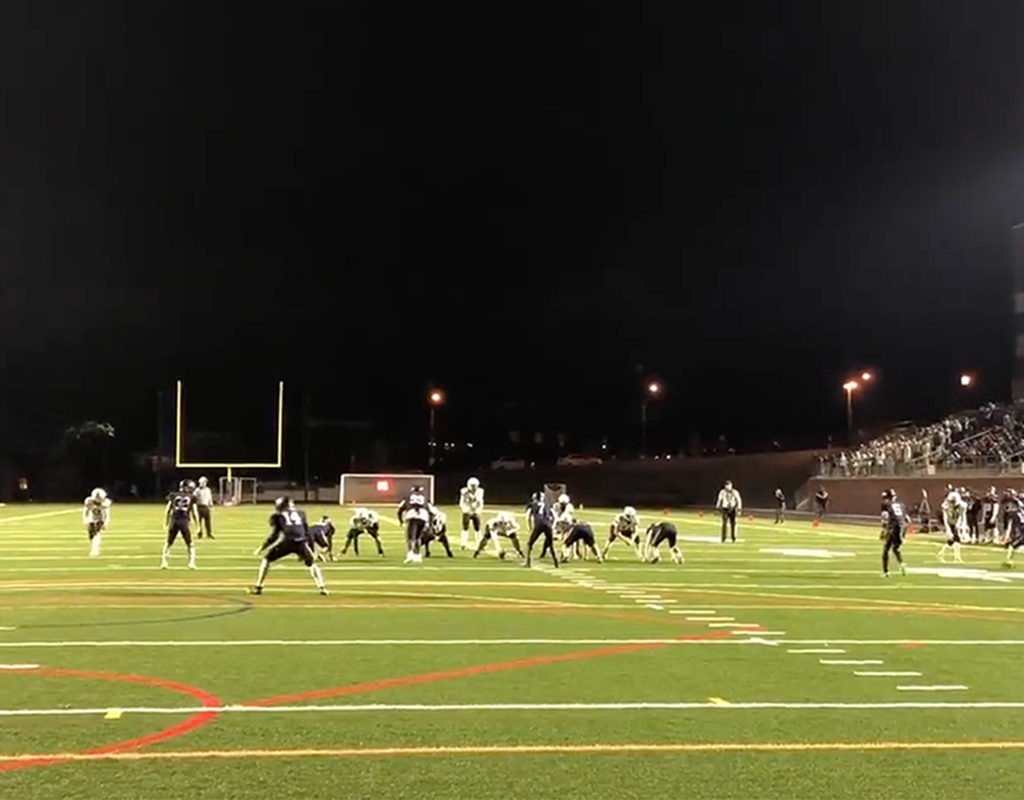 The principals of Bethesda-Chevy Chase and Walter Johnson High Schools sent letters home to families Monday addressing "several serious incidents" that took place after a playoff football game between the two schools on Friday.
"The alleged behaviors are alarming and unacceptable and not aligned with either school's guidelines for responsible behavior," B-CC Principal Shelton Mooney and Walter Johnson Principal Jennifer Baker wrote. "We can be athletic rivals safely and respectfully."
Walter Johnson won the game on B-CC's home turf, 28-20, advancing to the next round of playoffs. After the game, the principals say, B-CC students "taunted" Walter Jonson students and vandalized the bus taking their players back to their North Bethesda campus.
After the vandalism incident, the principals say "there were reports of an altercation involving multiple students in downtown Bethesda." The incident happened off-campus, the principals wrote, emphasizing that "both schools had many administrators, security and police present on campus before, during, and after the game."
The principals wrote that the Montgomery County Police Department responded immediately to the off-campus incident. MCPD continues to investigate the several unsportsmanlike incidents that happened after the football game.
"Student safety is of paramount importance and we expect all students to represent the highest examples of proper behavior as representatives of our individual school communities," Mooney and Baker wrote. "The administration at both schools will be working collaboratively in the coming days to repair the harm done and work towards understanding and unifying our communities following these incidents."
The principals urged parents to "speak to their children about their individual and collective role as responsible citizens in participating in a fun, safe, and enjoyable manner."
MyMCM reached out to MCPD for comment but did not receive a response by the time this story was published.
Full Joint Letter from B-CC, Walter Johnson Principals
Dear Members of the Walter Johnson High School and Bethesda-Chevy Chase High School Communities,

This is a joint message from the principals of Walter Johnson High School and Bethesda-Chevy Chase High Schools.

We wanted to let our communities know that several serious incidents occurred after the playoff football game on Friday, November 5, between our two schools.

Bethesda-Chevy Chase High School Students taunted Walter Johnson High School students and vandalized the bus transporting Walter Johnson players as they attempted to return to their home campus. Following this, there were reports of an altercation involving multiple students in downtown Bethesda.

While both schools had many administrators, security and police present on campus before, during, and after the game, it is essential to know that these events happened off-campus. The Montgomery County Police Department was engaged immediately and responded and are investigating these incidents.

The alleged behaviors are alarming and unacceptable and not aligned with either school's guidelines for responsible behavior. Student safety is of paramount importance and we expect all students to represent the highest examples of proper behavior as representatives of our individual school communities. We can be athletic rivals safely and respectfully.

The administration at both schools will be working collaboratively in the coming days to repair the harm done and work towards understanding and unifying our communities following these incidents.

While we work at the school level to educate about these actions, we are also requesting that parents speak to their children about their individual and collective role as responsible citizens in participating in a fun, safe, and enjoyable manner.

Sincerely,
Shelton Mooney
Principal, Bethesda-Chevy Chase High School

Jennifer Baker
Principal, Walter Johnson High School