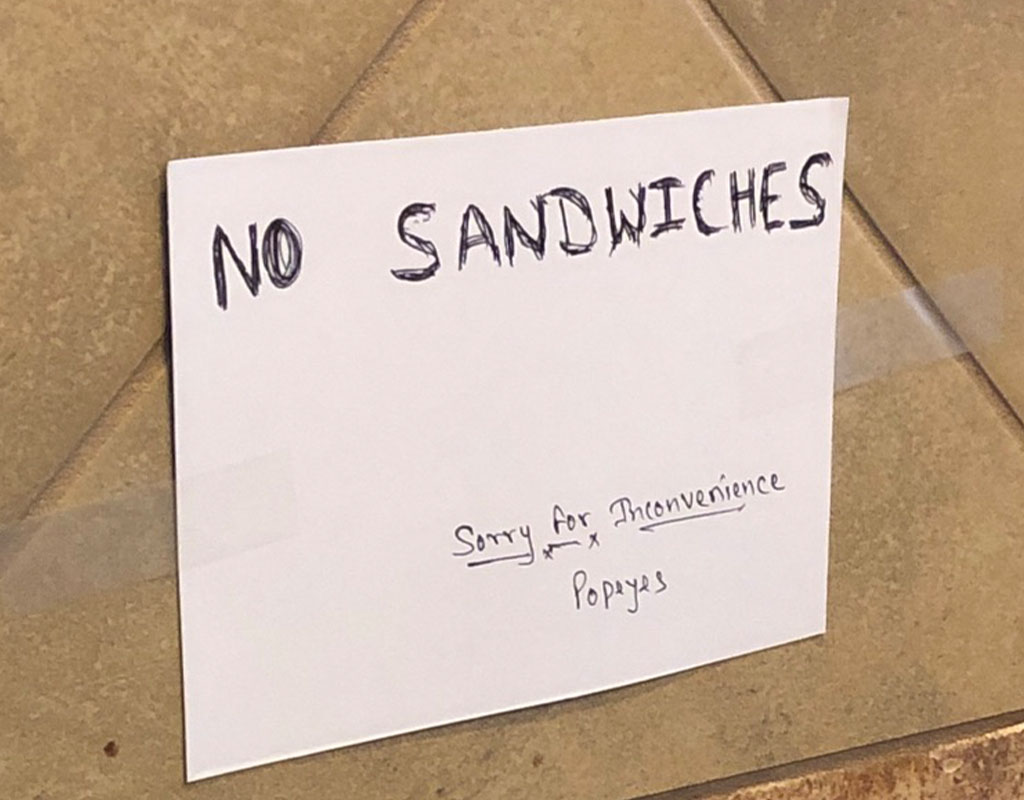 Popeyes Locations Selling Out of New Chicken Sandwiches
To say that Popeyes' new fried chicken sandwich is popular would be an understatement. The cajun-style fast-food chain introduced a new chicken sandwich this week and people have lost their minds.
Chicken. Brioche. Pickles. New. Sandwich. Popeyes. Nationwide. So. Good. Forgot. How. Speak. In. Complete. Sandwiches. I mean, sentences. pic.twitter.com/14kXBv4jJw

— Popeyes Chicken (@PopeyesChicken) August 12, 2019
Fueled by Twitter, Popeyes locations around the country reported lines out the door and many reports of complete sellouts – and that includes Montgomery County.
The Popeyes in Montgomery Mall in Bethesda ran out of their chicken sandwiches Wednesday afternoon and will not have more until Friday! Many other Popeyes chains in the county also sold out before dinner time.
As of 5 p.m. Wednesday, these Popeyes locations still had some chicken sandwiches remaining but if you're not in line when you read this, you might be out of luck:
3410 Laytonsville Road in Olney
587 Hungerford Drive in Rockville
12102 Georgia Avenue in Wheaton