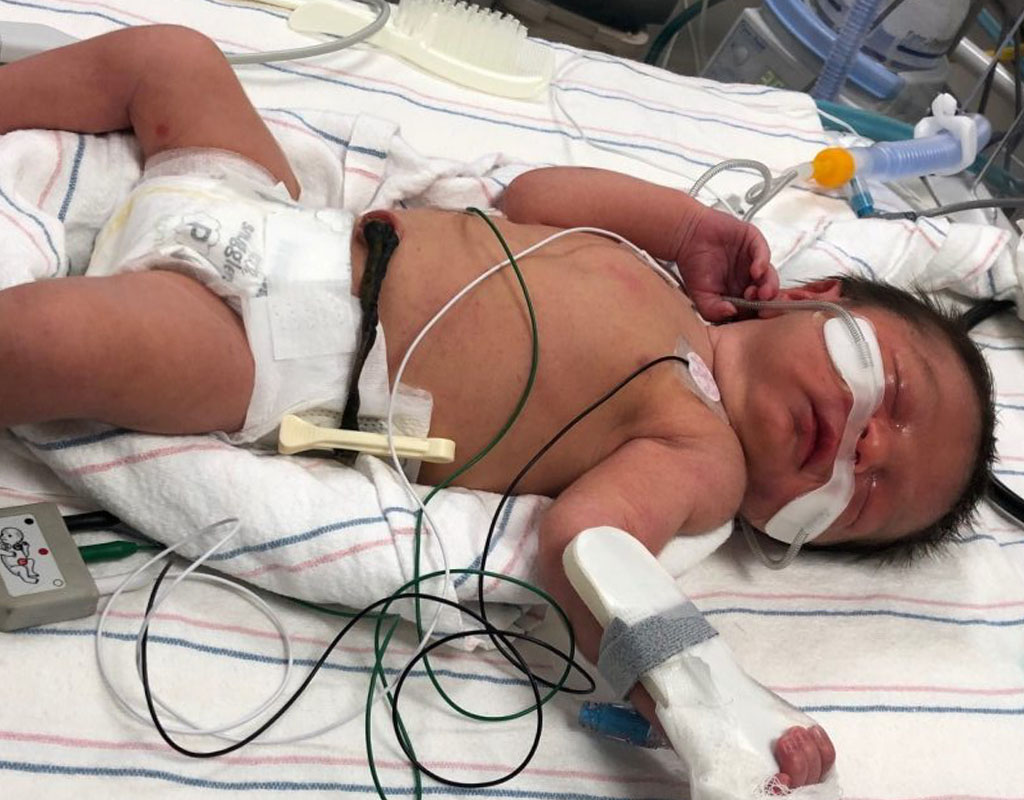 Policía Localiza a Madre de Recién Nacida Abandonada en Zona Boscosa de Silver Spring
La policía ha localizado a la madre de una bebé recién nacida que fue abandonada en una zona boscosa en Silver Spring.
La mujer fue ubicada el viernes alrededor de las 5 p.m., según la policía.
El reporte policial indica que un hombre caminaba por la acera cerca de la cuadra 10000 de Tenbrook Drive cuando escuchó a un bebé llorar. El hombre halló a la recién nacida en el bosque, desnuda, a 10 pies de la acera y alertó a la policía.
Newborn Baby Located in Wooded Area in Silver Spring; Police Seek Information from Public: https://t.co/OSRp5KfgTp pic.twitter.com/arklOLr0mR

— Montgomery County Department of Police (@mcpnews) August 17, 2019
Según la policía, la bebé fue llevada a un hospital y se encuentra en condición estable. El personal médico reveló que "la bebé nació unas horas antes de que la encontraran".
Ella permanece "bajo el cuidado y la custodia de los Servicios de Bienestar Infantil del Condado de Montgomery", afirma la policía.
El domingo, la policía anunció que los detectives de la División de Investigación Especial localizaron e identificaron a la madre del bebé. El nombre de la madre no fue revelado, pero la policía dice que está recibiendo atención médica en un hospital.
UPDATE: Mother of Newborn Baby Identified; Investigation Continues: https://t.co/aZyv4GaIyb

— Montgomery County Department of Police (@mcpnews) August 18, 2019
La policía continúa investigando este incidente y solicita a cualquier persona con información que se comunique con la División de Investigaciones de Víctimas Especiales al 240-773-5300 (seleccione la opción 3).
El Departamento de Policía del Condado de Montgomery también recuerda a los residentes sobre la Ley de Refugio Seguro de Maryland:
En Maryland, nadie tiene que abandonar a un bebé recién nacido. Según la ley Safe Haven, un padre angustiado que no puede o no quiere cuidar a su bebé puede renunciar a la custodia de su bebé de manera segura, sin hacer preguntas. Los recién nacidos se pueden dejar en hospitales o estaciones de aplicación de la ley, algunos de los cuales se enumeran a continuación. Un padre (u otro adulto con la aprobación de la madre) tiene hasta 10 días desde el nacimiento para acogerse a Safe Haven de forma anónima y dejar a un bebé con un adulto responsable en un lugar designado. Una persona que se acoge bajo Safe Haven es inmune a la responsabilidad civil o al enjuiciamiento penal siempre que el niño no sufra daños. Si tiene preguntas sobre la ley Safe Haven de Maryland, llame al Departamento de Recursos Humanos al 800-332-6347 o al departamento local de servicios sociales.