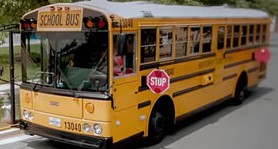 Police Urge the Community to Put Safety First (VIDEO)
Students in Montgomery County walk to school, ride their bicycles, or take the school bus.
Montgomery County Police are reminding drivers to be extra careful as students travel to and from school. More than 156,000 students headed back to class on Aug. 31. Police Chief Thomas Manger said approximately 160 crossing guards were deployed to help students cross the street safely.