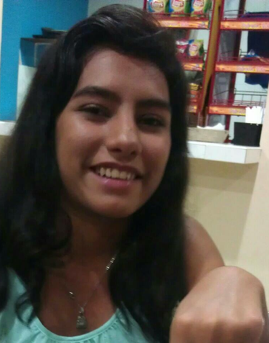 UPDATED: Missing Teen from Germantown Located (PHOTO)
UPDATED 12.23.15 Rocio Gomez has has been located safe and unharmed.
Montgomery County police officers need your help to find a missing teen from Germantown.
Rocio Betriz Cardenas Gomez, age 15, of Kitchen House Way, was last seen at her home on December 10, police said.
Police describe Rocio as a Hispanic female, 5'05" tall, 120 pounds, with brown eyes and black hair. She was last seen wearing a green jacket, blue jeans, and black and white tennis shoes.
She is known to frequent the area of Northwest High School and the Clopper Mill Village Shopping Center in Germantown, according to police.
Anyone who has information regarding the whereabouts of Rocio Beatriz is asked to call the Montgomery County Police Special Victims Division at 240.773.5400 or the police non-emergency number at 301.279.8000 which is answered 24 hours a day.