Police Investigate Suspicious Death of 72-Year-Old Woman in Wheaton as a Homicide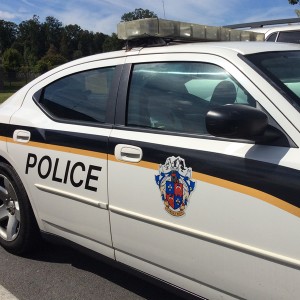 UPDATED Montgomery County police officers are investigating the suspicious death of a 72-year-old woman, whose body was found in her home on Arcola Avenue Wednesday afternoon, as a homicide.
Police said on August 3rd, at approximately 4:19 p.m., officers from the 4th District responded to the residence in the 2700 block of Arcola Avenue in Wheaton for the report of a suspicious situation.
According to police, first responders entered the residence and located the deceased woman in her home.  Police said there was evidence of trauma to her body.
Police have identified the woman as Linda Cheryl Johnston. According to an update from police on Thursday, the medical examiner has ruled the manner of death a homicide.
The Montgomery Count Police Department is asking anyone who may have information regarding this investigation to contact the Major Crimes Division at 240.773.5070.
Update:Medical Examiner ruled the manner of death for 72-year-old Linda Cheryl Johnston to be homicide. No further updates expected tonite.

— Montgomery Co Police (@mcpnews) August 4, 2016
Correction: 72-year-old suspicious death victim's name is Linda Cheryl Johnston. https://t.co/HWeCEmeFxj

— Montgomery Co Police (@mcpnews) August 4, 2016
Suspicious Death of 72-year-old Woman in Wheaton Investigated as a Homicide https://t.co/HWeCElX48J

— Montgomery Co Police (@mcpnews) August 4, 2016