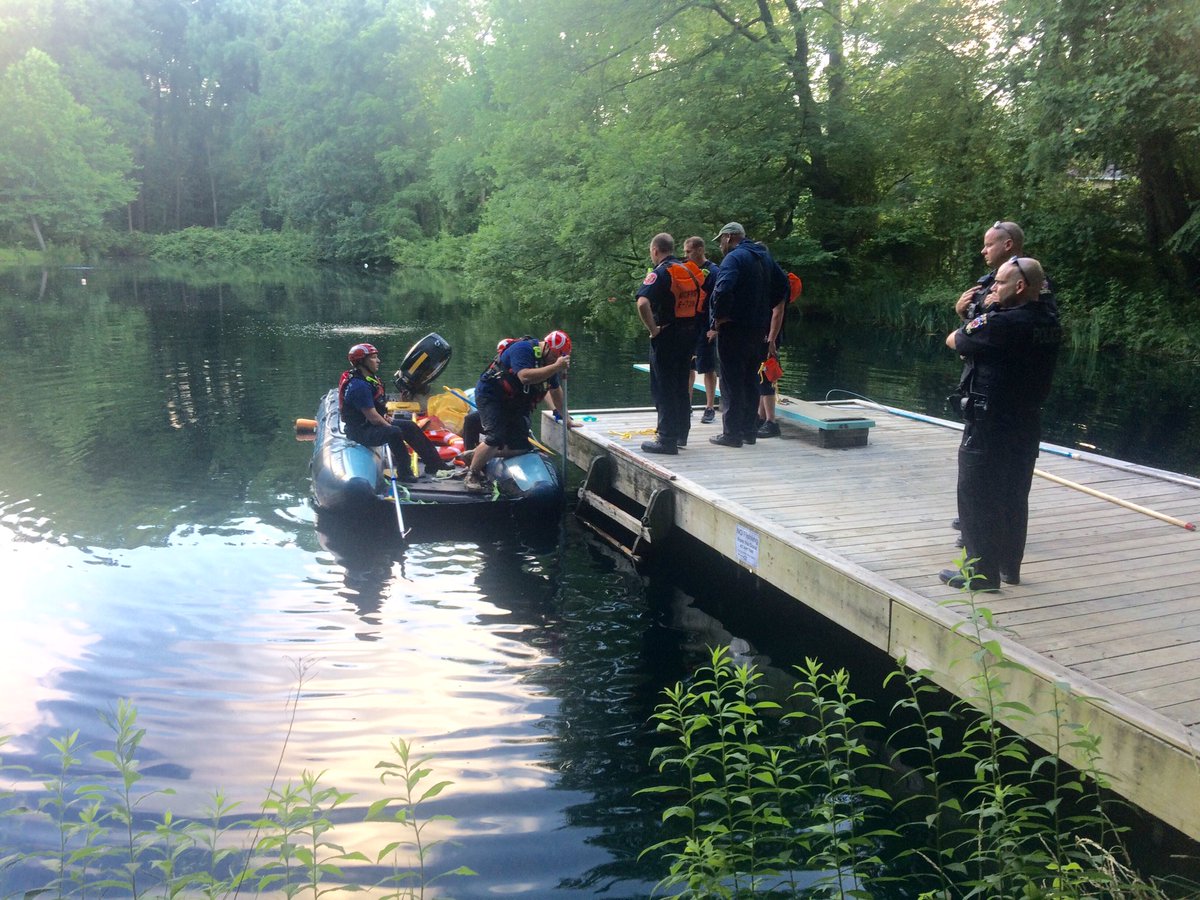 UPDATED: Police Identify Teen Who Drowned at Maple Lake in Washington Grove on June 17th
UPDATE: Montgomery County police said Thursday afternoon the victim was identified as Kodjo Jean-Claude Ayewou, 14, of Summit Avenue in Gaithersburg. The Chief Medical Examiner's Office completed an autopsy and ruled that the cause and manner of death to be an accidental drowning, police said.
Original post: Montgomery County police officers are investigating a possible drowning at Maple Lake in Washington Grove.
Shortly after 5 p.m. on Saturday, police said a groundskeeper located personal belongings near the lake in the 300 block of Washington Grove Lane.
Officers responded and requested the assistance of Montgomery County Fire and Rescue to search the pond. Howard County Fire and Rescue, the Montgomery County Police Managed Search Operations Team, and Gaithersburg City Police officers also assisted with the water search.
On his Twitter account, Montgomery County fire spokesperson Pete Piringer reported that the rescue crews were searching for a missing child.
According to police, search and rescue crews found and recovered a body in the water. Police said the person was pronounced dead at the scene but no other information about that person has been released to date.
Police said there is no indication of foul play in this death. The Medical Examiner's Office in Baltimore is expected to determine the cause of death and assist police in confirming the person's identity.
According to a police account, there were no calls about a person entering the water at this location and investigators have not located any potential witnesses to this possible drowning.
Anyone with information about this case is asked to call the Major Crimes Division at 240.773.5070.
Traffic Advisory – Washington Grove Lane BLOCKED between Midccounty Hwy & E Diamond Ave., PD/FD activity, Police directing, pic.twitter.com/955inXrQBC

— Pete Piringer (@mcfrsPIO) June 17, 2017
Update – MCFRS/HowCo DFRS boat teams & Spec Ops assisting MCPD w/ search for missing child at Maple Lake, Washington Grove pic.twitter.com/k6bR7lamLs

— Pete Piringer (@mcfrsPIO) June 17, 2017
Update – Maple Lake, Washington Grove, Gburg, MCFRS w/ ongoing search in lake for missing child, some personal belongings found nearby pic.twitter.com/I6SpprbrIe

— Pete Piringer (@mcfrsPIO) June 17, 2017
Update – Maple Lake, Gburg, MCFRS boat crews assisting PD w/ active SEARCH (not Rescue), w/ addl resources from HowCo & AACo Fire/rescue

— Pete Piringer (@mcfrsPIO) June 17, 2017
Update – Maple Lake Park, Washington Grove, Gburg, PD searching for missing child, found personal belongings in area, MCFRS assisting PD

— Pete Piringer (@mcfrsPIO) June 17, 2017
Water Rescue – Maple Lake, 300blk Washington Grove Ln., Washington Grove, Gaithersburg, child in water

— Pete Piringer (@mcfrsPIO) June 17, 2017