Police Investigate Homicide in Burtonsville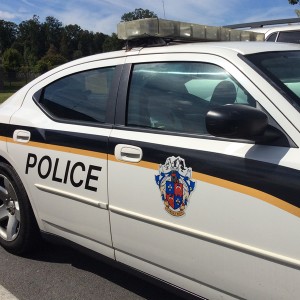 UPDATED Montgomery County police officers are investigating the death of a man that occurred Tuesday night in Burtonsville as a homicide.
According to police,  an assault call was dispatched shortly before 10:30 p.m. at a residence in the 4500 block of Sandy Spring Road.
According to police, first responders entered the residence and located 22-year-old Syed Asad Hassan suffering from an apparent gunshot wound to his upper body. Police said Hassan was transported to a local hospital, where he later died from his injuries.
Police said they cannot confirm a motive for the shooting but believe the victim and suspect(s) may have known each other.
On Wednesday morning, police executed a search warrant at the home and two people were arrested on drug charges.
Police said 20-year-old Jason Berrios and 19-year-old Tevon Davis has been charged with possession with intent to distribute marijuana. Police said Berrios is being held on a $250,000 bond and Davis is being held on a $5,000 bond. Bond review is scheduled for 1 p.m. on Thursday.  Police said the investigation indicates both Berrios and Davis were in the home when the shooting occurred.
At this time, investigators have not identified a suspect(s) in the homicide of Syed Hassan.  This investigation is ongoing.  Anyone with information regarding this homicide is asked to call the Major Crimes Division at 240.773.5070.  For those who wish to remain anonymous, Crime Solvers is offering a reward of up to $10,000 for any information that leads to the arrest of the suspect(s). Tipsters can call Crime Solvers of Montgomery County toll-free at 1.866.411.TIPS (8477).
Burtonsville Shooting victim ID'ed. Two subjects arrested on drug charges. https://t.co/wcz8nDKn9Q

— Montgomery Co Police (@mcpnews) August 24, 2016
Update: Burtonsville Homicide Investigation: search warrant at murder scene yields drugs, 2 arrested on drug charges (cont)

— Montgomery Co Police (@mcpnews) August 24, 2016
Detectives with the Major Crimes Division are investigating a death in Burtonsville as a homicide. https://t.co/xAq4T2RImX

— Montgomery Co Police (@mcpnews) August 24, 2016