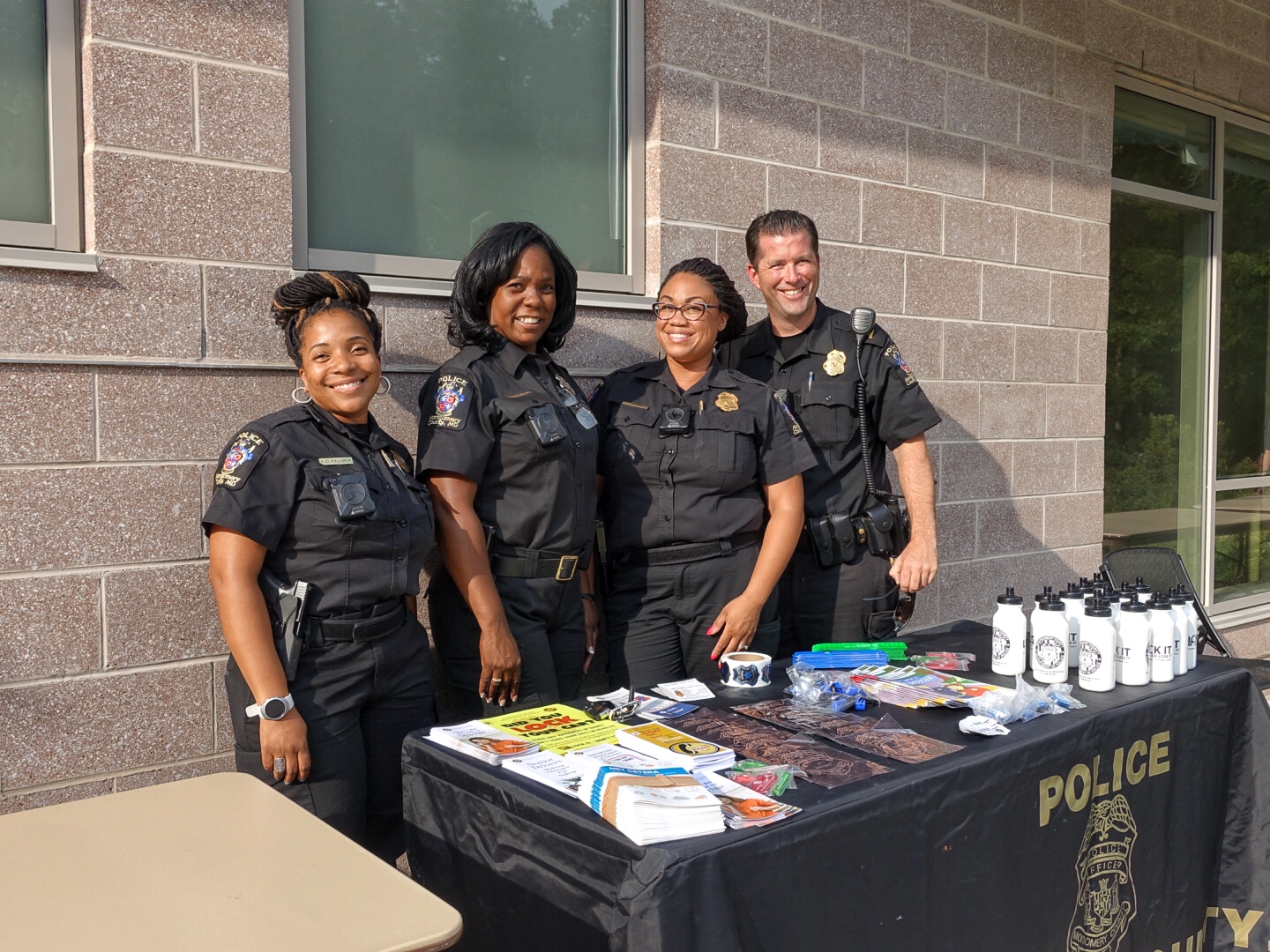 Police and Communities to Come Together for National Night Out Against Crime
Block parties, cookouts, safety demonstrations, seminars, and visits from emergency personnel will bring residents and law enforcement officials together to campaign for safe neighborhoods.
National Night Out is an annual event celebrated by millions of people across the United States that focuses on enhancing the relationship between law enforcement and communities.
Here's how to celebrate National Night Out, which will be held this year on Aug. 7, in Montgomery County:
Takoma Park
The Takoma Park Police Department will host a free event that features a moon bounce, face painting, games and prizes, food and ice cream. The event will run from 6 p.m. to  9 p.m. at 7510 Maple Avenue in front of Piney Branch Elementary School.
Rockville
As a symbol of promoting anti-crime and anti-drug awareness, residents are invited to turn on outdoor lights as part of the traditional display of front porch vigils, sending the message to criminals that neighborhoods are fighting back against crime from 6 p.m. to 10 p.m.
In addition, participating neighborhoods will host their own block parties.
Gaithersburg
The City of Gaithersburg have various activities to celebrate National Night Out that begin as early as 5 p.m. For a complete list of activities, including start times and locations, click here.
Montgomery County Police
Montgomery County Police will participate in numerous events this year. The following are open to the public:
First District
Montgomery County Recreation Department Administrative Offices at 4010 Randolph Rd.; 7 to 9 p.m.
Second District
Kensington Park Senior Living, 3620 Littledale Rd., Kensington; 6 to 8:30 p.m.
Kensington Fire Station 5, 10620 Connecticut Ave..; 6 to 8 p.m.
Third District
East County Regional Services Center at 3300 Briggs Chaney Rd.; 5:30 to 8:30 p.m.
Fourth District
Olney Community at the Fair Hill Plaza shopping center, 18169 Town Center Dr. in the area of the Harris Teeter parking lot; 5 to 8 p.m.
Bel Pre community at the Mid-County Community Recreation Center, 2004 Queensguard Rd.; 5 to 8 p.m.
Fifth District
Clarksburg Outlets, 22705 Clarksburg Rd. at the central gathering spot in the Lower Court; 5 to 8 p.m.
Milestone Target, 20908 Frederick Rd.; 6 to 9 p.m.
Plum Gar Community Recreation Center and Park, 19561 Scenery Dr.; 5 to 8 p.m.
Sixth District 
Upper County Community Recreation Center at 8201 Emory Grove Rd.; 6:30 to 8:30 p.m.
In addition, participating neighborhoods will host their own block parties. Find a list, here.