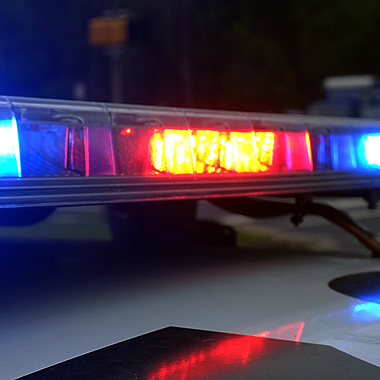 Police Car Strikes Bicyclist in Bethesda
A marked police cruiser struck a bicyclist Friday night in Bethesda, a Montgomery County police statement said.
The collision took place about 11:10 p.m. at Connecticut Avenue and Jones Bridge Road, police said.
Police said Officer James O'Rourke, driving a 2016 Ford Interceptor, was traveling southbound on Connecticut Avenue when he hit a man riding a bicycle. O'Rourke was responding to a routine call and did not have his lights or siren activated, police said.
The bicyclist was taken to a local hospital with life-threatening injuries, police said. O'Rourke was not injured.
The bicyclist will be identified once appropriate notifications have been made.