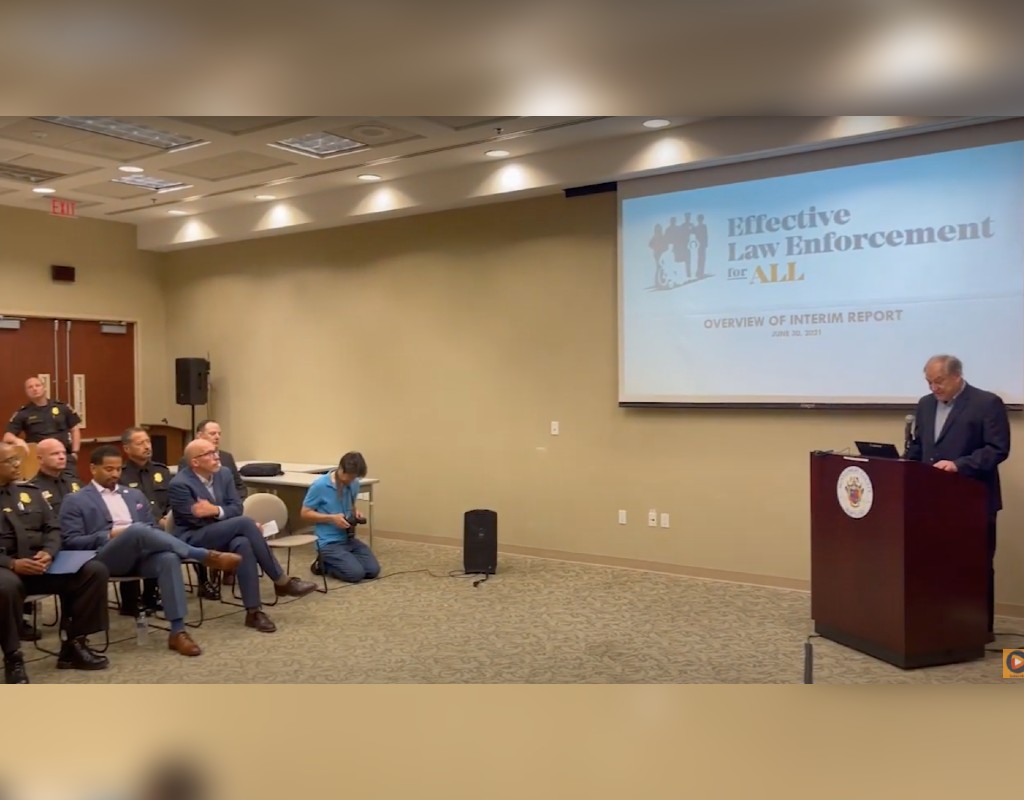 Police Audit Recommendations Address Mental Health Response, Use of Force, Training
Montgomery County leaders released recommendations from a preliminary audit of the county police department (MCPD) during a press conference Wednesday.
County Executive Marc Elrich commissioned the independent audit as part of the Reimagining Public Safety initiative he launched in 2020. It aims to improve public safety in the county with an emphasis on equity.
The audit was conducted by the non-profit consultant Effective Law Enforcement For All, Inc. (ELE4A). Recommendations address areas including police mental health response, use of force, internal affairs, early warning and intervention system for officers, education and training, recruitment and hiring.
Some recommendations include:
Training should reflect a "Guardian" culture
Incorporate procedural justice, bias-free, cultural diversity and de-escalation elements throughout training curriculum
Require mandatory crisis response reporting
Establish Behavioral Health Unit with real time response component
All uses of force should be investigated
All complaints should be investigated
Expand body worn camera use
Administrative investigations should parallel, not follow, criminal investigations
Adopt an Early Warning and Intervention System (EIS) to improve officer accountability and support
The audit is not yet complete and will continue over the next couple of months. Elrich will discuss the audit report and other reimagining public safety implementation updates with residents during a virtual meeting July 7. Residents can register here.