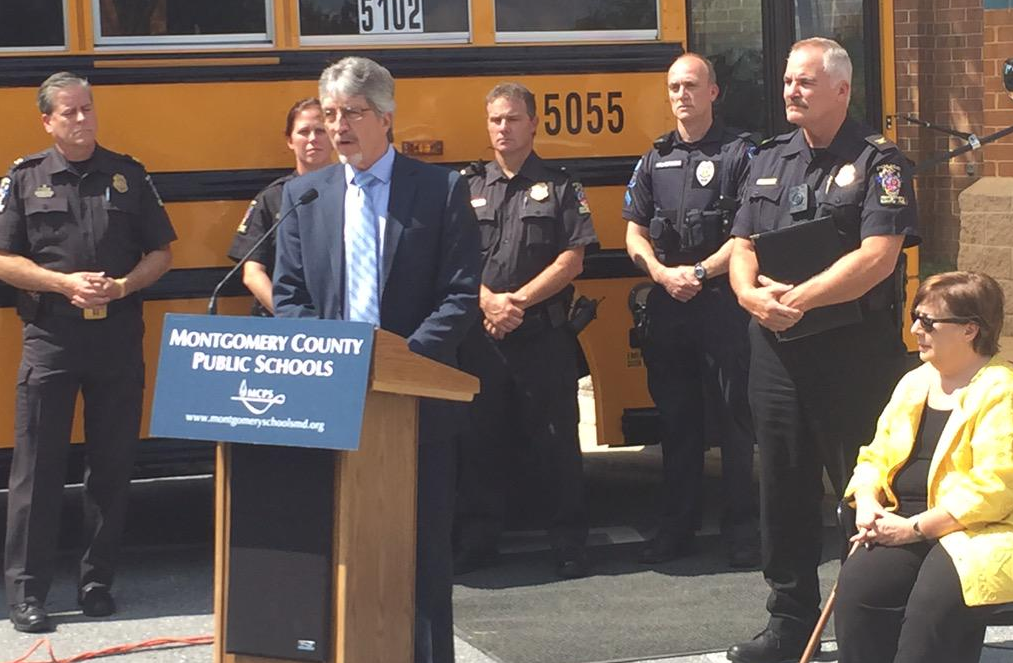 Police and School Officials Stress Back-To-School Safety (VIDEO)
The Montgomery County Police Department and Montgomery County Public Schools (MCPS) officials held a news conference on Friday afternoon to stress back-to-school safety.
More than 156,000 students head back to class on Aug. 31. Police Chief Thomas Manger said approximately 160 crossing guards will be deployed to help students cross the street safely. MCPS Interim Superintendent Larry Bowers and Board of Education President Patricia O'Neill also asked for the community's help in keeping students safe as they travel to and from school.