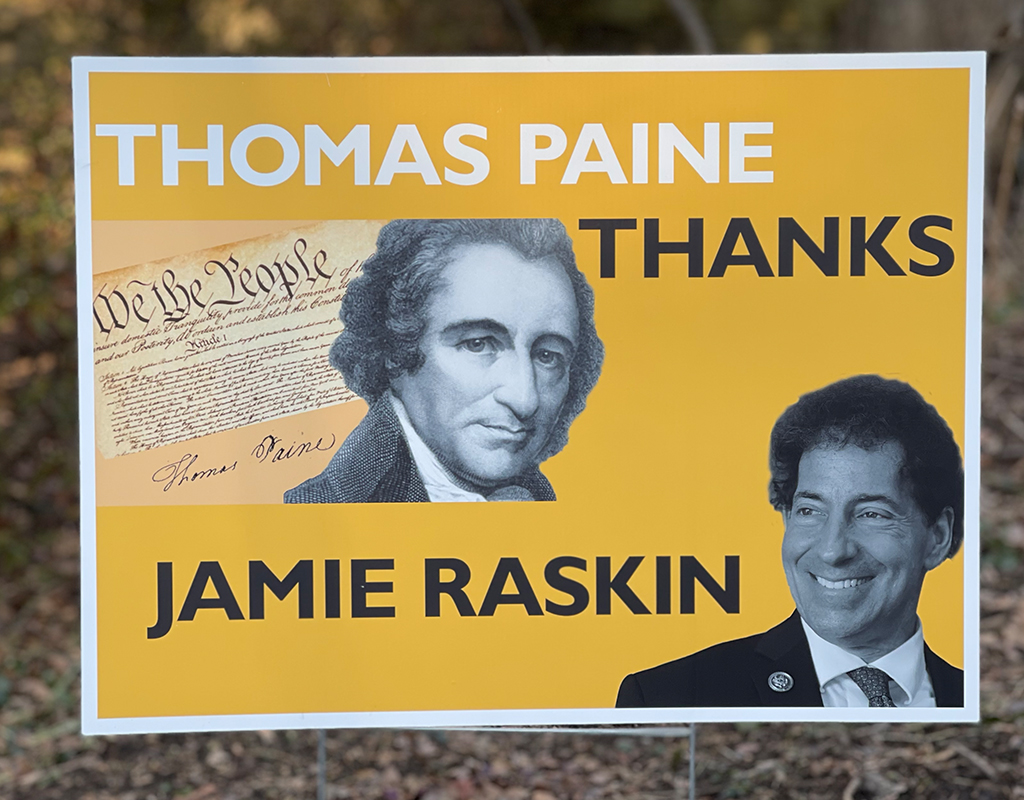 Photos: Takoma Park Honors Hometown Hero Raskin with Yard Signs
Many Takoma Park residents are celebrating U.S. Rep. Jamie Raskin (D-Md. 8) as a hometown hero. Raskin became a household name serving as Lead Impeachment Manager earlier this month and tried prosecuting the case against former President Donald Trump for "Incitement of Insurrection."
Raskin was present for the Jan. 6 insurrection at the U.S. Capitol the day after he buried his son Tommy Raskin, who died by suicide on New Year's Eve.
During his closing argument in Trump's second impeachment, Raskin quoted Thomas Paine, for whom Tommy Raskin was named after: "Is this America? What kind of America will we be? It's now literally in your hands."
Many Takoma Park residents have been moved by Raskin's strength over the last several weeks and are displaying yard signs in his honor. Here's a look at some of the signs Takoma Park residents are displaying in their yards to "thank" Raskin.