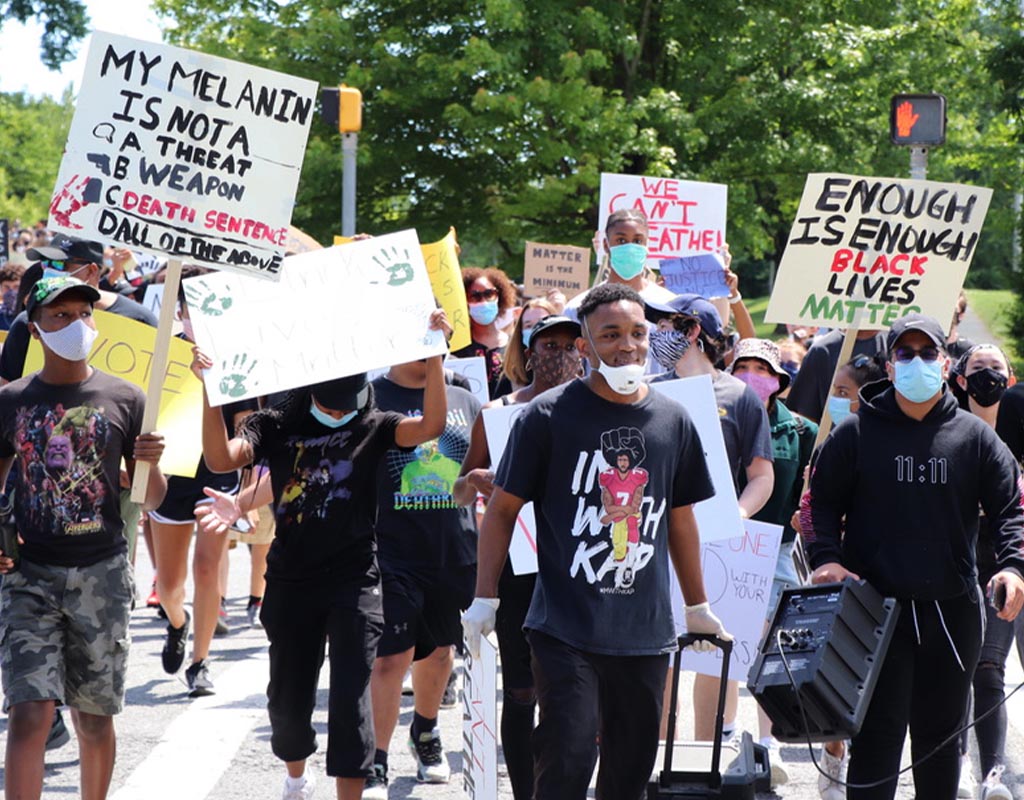 Photos: Good Counsel Students Organize Protest in Olney Sunday
Several Black Lives Matter protests – demanding racial justice after the death of George Floyd by a police officer in Minneapolis – took place in Montgomery County over the weekend,
On Sunday, Our Lady of Good Counsel High School students organized one of the protests. The students and community met at the Olney campus in the afternoon. Students spoke, took a knee for 8 minutes and 46 seconds, and held a prayer service. After the demonstration, the community marched from Route 108 to Fair Hill Shopping Center.
Here are some pictures from the protest:
Here are even more protest pictures from MyMCMedia's Instagram:
Good Counsel Students Take a Knee for Racial Justice
Here's a video of Good Counsel students taking a knee for 8 minutes and 46 seconds: