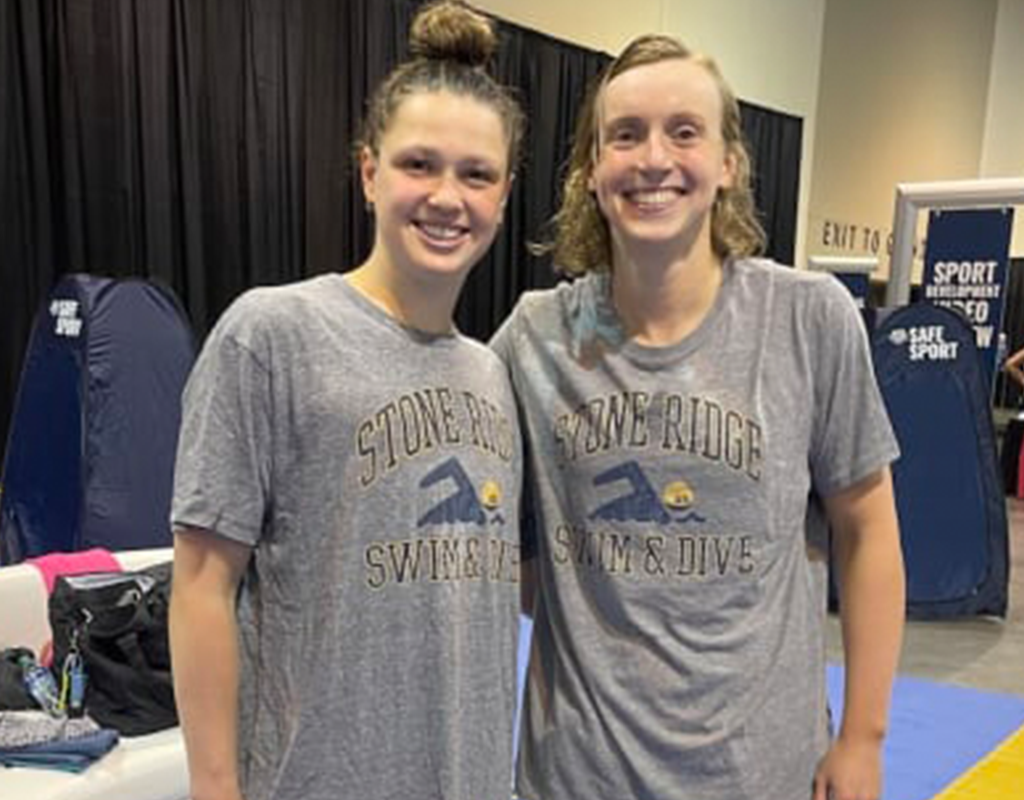 Phoebe Bacon Advances to 200 Backstroke Final; Katie Ledecky Advances to 800 Freestyle Final (Updated)
Just one year removed from graduating from high school, Phoebe Bacon is closing in on her first Olympic medal while her fellow Stone Ridge School swimming alum Katie Ledecky is one race away from her 10th career Olympic medal.
Competing in the women's 200-meter backstroke, Bacon advanced in Thursday's preliminaries and on Friday morning (Thursday night in Montgomery County), Bacon finished second in the semifinals, just .01 seconds behind Australian Emily Seebohm. They advanced to Saturday morning's final (9:37 p.m. Friday in Montgomery County).
Bacon is sizzling at #Tokyo2020 !@BaconSwims1 nets the second-fastest time (2:07.10) in the 200 meter backstroke semifinals to advance to Friday's final at the #Olympics #OlympiansMadeHere || #OnWisconsin pic.twitter.com/O2JsSCOsOE

— Wisconsin Swimming & Diving (@BadgerSwimDive) July 30, 2021
Just before Bacon's preliminary race, Katie Ledecky continued her quest for a 10th career Olympic medal. Long-distance races are Ledecky's best events and she posted the top time in the women's 800-meter freestyle preliminaries, 8 minutes 15.67 seconds – more than one second faster than any other competitor.
Ledecky advanced to the 800 final on Saturday morning (9:46 p.m. Friday in Montgomery County).
great Katie Ledecky stats from @FiveThirtyEight https://t.co/KwaUkPSGe5

— John Golden (@mathhombre) July 29, 2021
Related posts:
Phoebe Bacon's Family Excited to Cheer Her on in 200M Backstroke From Montgomery County
Ledecky Anchors U.S. to Silver Medal in 4×200 Freestyle Relay