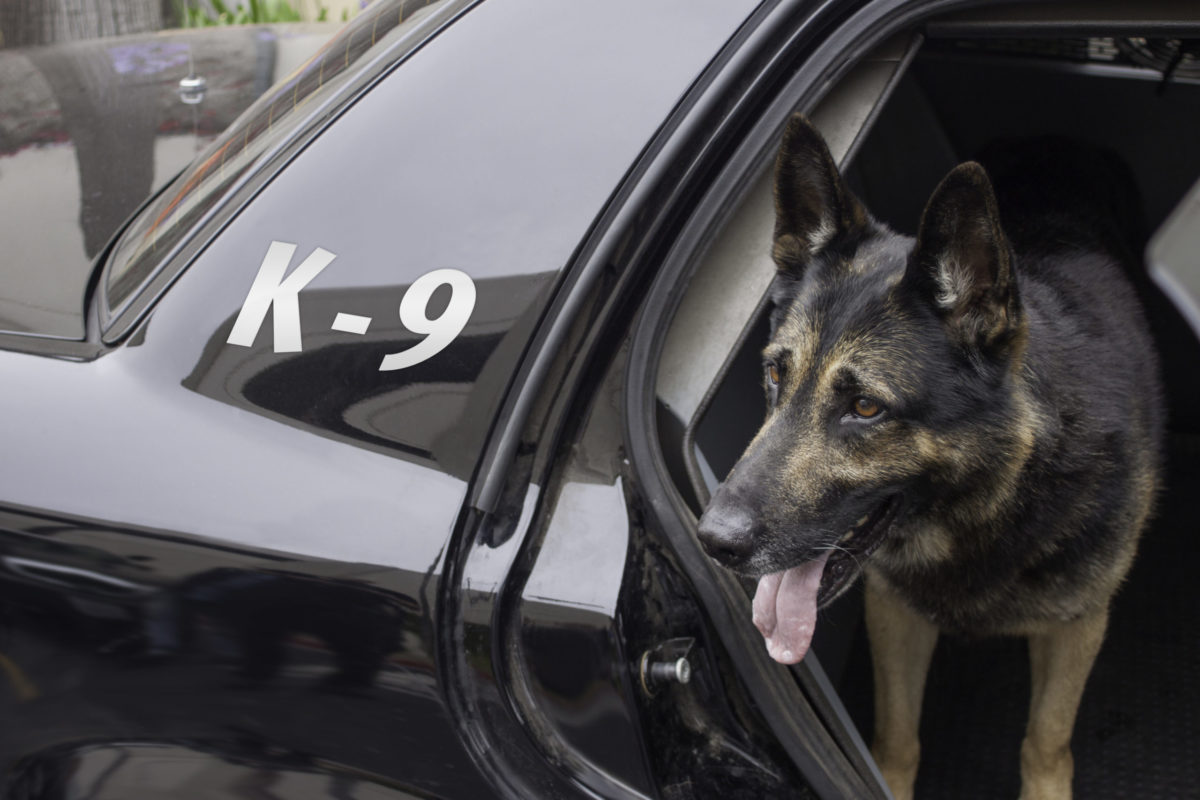 Petition Calls for End of Police K9 Unit in Takoma Park
The City of Takoma Park has reached a settlement with a woman who was mistakenly attacked by a police K9 in 2018 at the CVS on Carroll Street NW, according to City Manager, Suzanne Ludlow. Officials say the officer no longer works for the City of Takoma Park, and the dog also is no longer in service.
Now, former Takoma Park councilman and co-founder of the Takoma Park Mobilization Equal Justice Committee, Seth Grimes, has started a petition to disband the Takoma Park Police Department's K9 unit. The 2018 incident is listed as one of the reasons for the petition.
The petition says, "K9 units have been historically used to oppress and intimidate rather than to protect…. times are changing, and public-safety best practices are evolving".
The petition urges people to tell Ludlow and Police Chief Antonio DeVaul that it's time for Takoma Park to evolve and make police dogs a thing of the past. So far, 166 letters have been sent. The goal is 200, according to the petition.
 Chief DeVaul has worked to have the policies and practices of the Takoma Park Police Department reviewed. A number of changes have been made, and a larger review is beginning, according to Takoma Park officials.
"We are aware of the petition calling for the dismantling of our K-9 unit. All of our policing service areas are under review, including the K-9 unit. The review will evaluate the pros and cons of having a K-9 unit. Part of this process will involve input from residents and other stakeholders," said Takoma Park Police Chief Antonio DeVaul.
Ludlow says she has received a number of form letters calling for the end of the K-9 unit. Her standard reply is:
"All of our policing service areas are under review, including the K-9 unit. I know the City Council is interested in that review. Given the racial equity and Black Lives Matter focus of this discussion, Chief DeVaul and I are particularly looking forward to hearing from and discussing these issues with Black residents and other people of color of Takoma Park." 
Did you know that a Takoma Park MD police dog viciously attacked a DC resident in 2018? It's time for the city to retire its K9 police unit. Please speak out: https://t.co/2oT0iOWzez#TPDogGone @fox5dc

— TPmobilization (@TPmobilization) July 6, 2020
I just wrote a @TPMobilization letter: End K9 Policing in Takoma Park, MD #TPDogGone. Write one here: https://t.co/7LjCeltRJn

— Franca Brilliant (@FrancaBrilliant) July 8, 2020