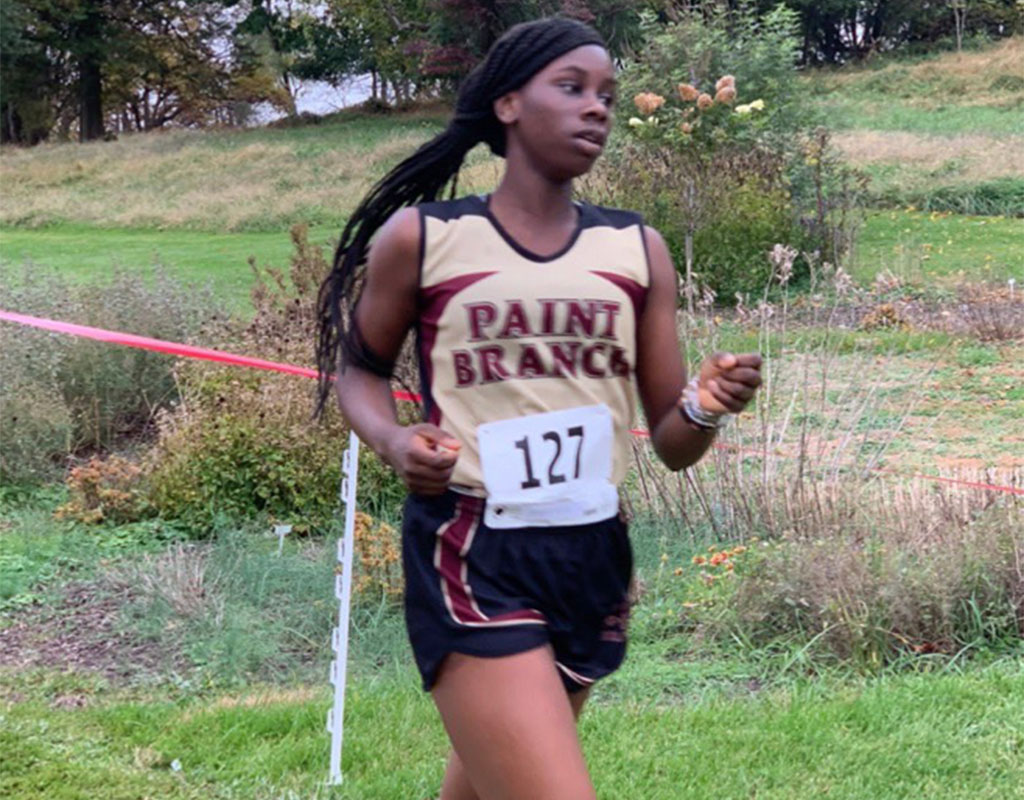 Paint Branch Student and Mother Die in Car Wreck in Charles County
Maryland State Police (MSP) from the LaPlata Barrack are investigating a two-vehicle crash that killed two people in Charles County on July 27.
Police say that 15-year-old Halimatou Diallo and her mother, 49-year-old Fatoumata Binta Diakite, died in the wreck. The two lived in Silver Spring and Diallo was a student at Paint Branch High School.
According to police, the crash occurred at about 7:30 a.m. near Mont Air Road on southbound Crain Highway, when a GMC Yukon "struck the rear of a Toyota Corolla hatchback." Emergency medical personnel pronounced the passengers of the Corrolla, Diallo and Diakite, dead on the scene.
The driver of the Corolla was 49-year-old Houssainatou Boiro. Brenda Carla, a spokesperson for MSP told MCM that Boiro is a cousin of Diallo and Diakite. Police say Boiro was taken to Medstar Washington Medical Center by an MSP Aviation Command Trooper. Cpl. Justin Zimmerman told MCM that Boiro was treated for injuries that weren't life-threatening.
The driver of the GMC Yukon was identified by police as 31-year-old Pedro Garcia of Yulee, Florida. Carla said that police are continuing to investigate the incident, but they believe that the crash was accidental, and they've found no signs that Garcia was impaired while driving. Zimmerman said that Garcia wasn't injured from the wreck and refused treatment at the scene.
Paint Branch Community Mourns Diallo, Diakite
Halimatou Diallo, a rising junior at Paint Branch, ran cross country and track and field for the school.
The Paint Branch Athletics Twitter account, as well as the cross country and track twitter accounts, have tweeted condolences for the family.
On behalf of the PB Track family, I express my deepest condolences to the Diallo family! Our beautiful angel Halimatou, your memory will forever live on! Our hearts are completely broken right now, the pain is real. We love you so much & already miss you terribly. #rip pic.twitter.com/RkLLi6SDUN

— PBHS XC & Track (@PBHS_Track) July 29, 2019
Today we will hold each other up as Halimatou and her mother are laid to rest! May we find peace, love and healing for her brother, Amadou, the Diallo family, our track, football and ACES family! #PantherStrong

— PB Athletics (@pbhs_sports) August 2, 2019
Panthers-
Friday is the funeral service for Halimatou Diallo ('21) and her mother! Halimatou was an outstanding member of cross country and track! If you are attending please be respectful of this religious service. Below are suggestions! #PantherStrong pic.twitter.com/Ul3MchVb0L

— PB Athletics (@pbhs_sports) July 31, 2019
Diallo and her mother Fatoumata Binta Diakite had a shared funeral service on Friday in Silver Spring.
A GoFundMe page was set up to raise money for the services. As of Friday, the fundraiser had raised nearly $37,000.
MCPS Community Grieves Four Students in One Week
This week three high school students from Montgomery County Public Schools — including a recent graduate — have died. In addition to Paint Branch's Halimatou Diallo, Clarksburg High graduate Tyler Gergler and Churchill High student Jacob Cassell have also died in traffic-related incidents. A week ago Blair High School's Amaris Arias died from a 7-year battle with cancer.
Shella Cherry, the coordinator of student leadership and volunteers for MCPS's Office of Student & Family Support & Engagement, tweeted on Friday, encouraging students to be supportive of one another.
This has been a hard week for our students w/ several losses: a Clarksburg graduate, a Paint Branch student & a Churchill student. Students- be smart & safe. Be compassionate & supportive. Be there for one another. Know there are adults that are always here to help. #BeWell365

— MCPS Student Leadership (@mcpsslu) August 2, 2019