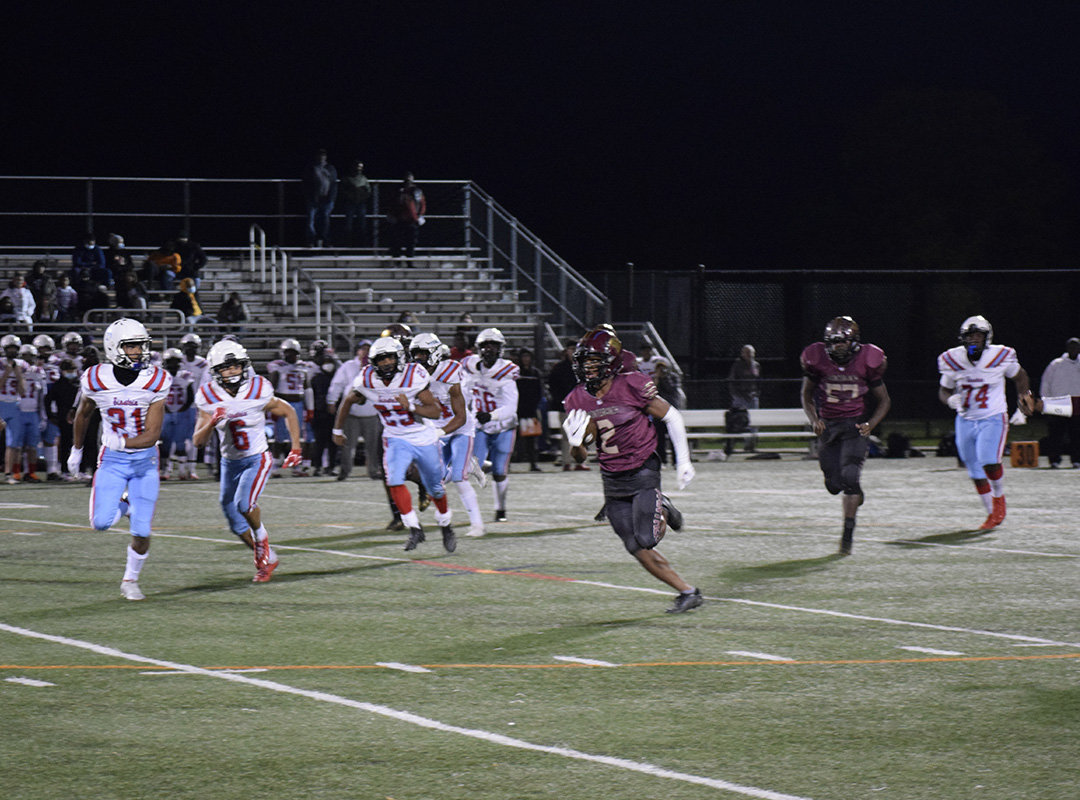 Paint Branch Plows Through Einstein, Faces Northwest Next
Coming off a bye week, top-seeded Paint Branch showed no rust in a convincing 56-20 2nd round 4A playoff win over Einstein.
The Panthers set the tone early with a bruising style of play and commitment to establishing the run early. "We're a physical team", said Paint Branch head coach Michael Nesmith.
The first quarter featured a heavy dose of quarterback Octavian Smith Jr. using his legs which allowed him to score a rushing touchdown to put the Panthers up 7-0.  Running back Jordan Knight sliced his way through the Titan defense for a rushing touchdown to put the Panthers up 13-0 in the second quarter. Knight contributed three rushing touchdowns on the night.
Khalil Radway joined the party, scoring two touchdowns in the second quarter, including a 62-yarder to put the Panthers up 27-6 at half. He finished with three rushing touchdowns, just like teammate Knight.
With a 27-6 lead at half, the Panthers continued to pound the ball effectively in the second half. "I'm very proud of my O-line. I love my offensive line. We didn't have our best game but they still got me in the end zone three times." Radway said.
Up next, Paint Branch will play Northwest in the third round of the playoffs.
.@pbhs_sports honoring the seniors on the team before kickoff of their playoff game against @AEHSfootball. @yeahtay5's family escort him down the line. @mymcmedia pic.twitter.com/2g5OdDi32W

— Travis Chase (@TravisDC95) November 12, 2021
Here is a link to the other playoff matchups around the county.