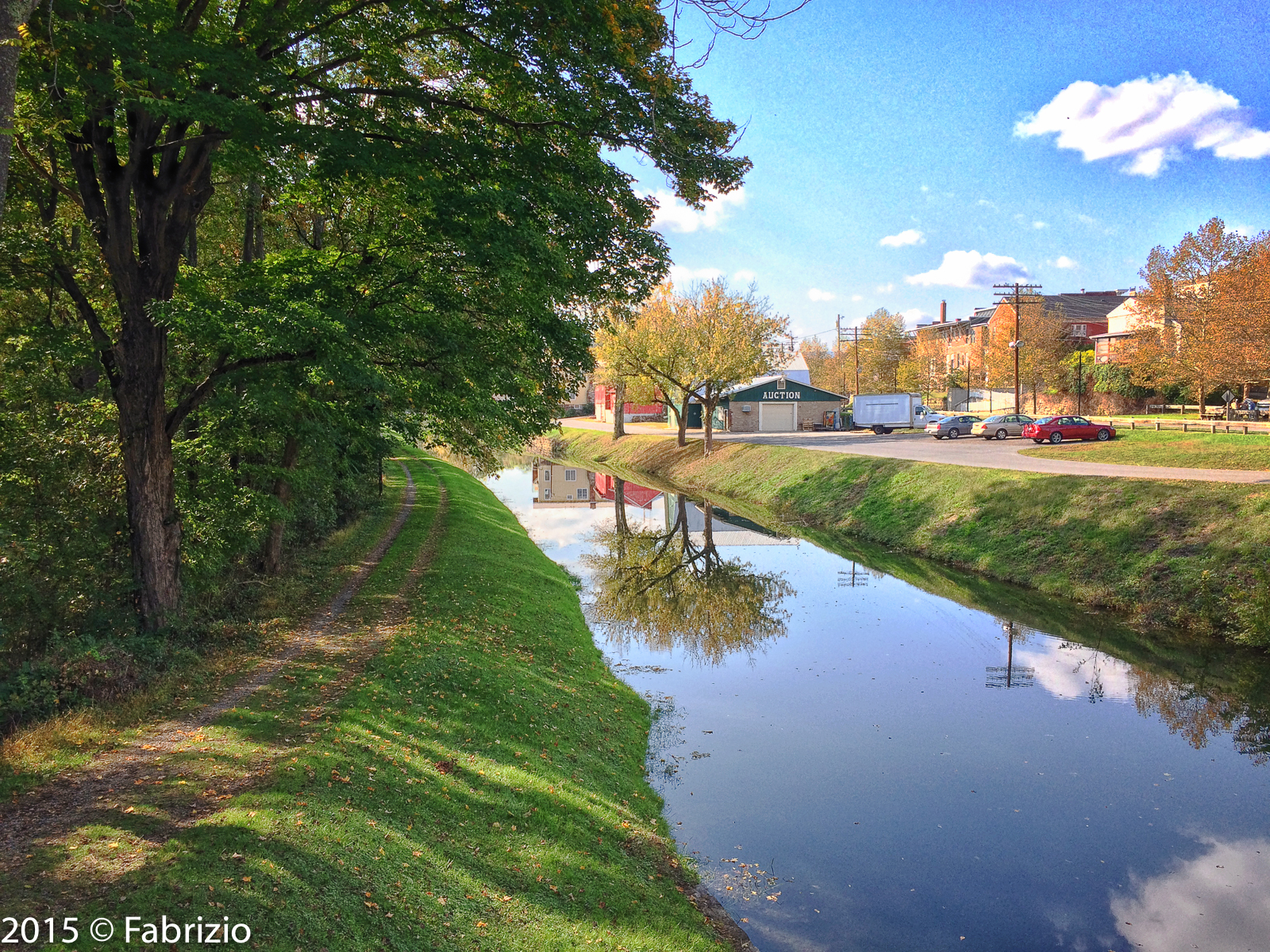 October Day Tripping to Hancock (PHOTOS)
Motown hits were playing in the background. Our table was set high on a patio that overlooked the Western Maryland Rail Trail. The late afternoon appetizers were about to be served as Denise and I sat looking at the sunlight as it played with the changing autumn leaves. We were at BuddyLou's Eats, Drinks and Antiques Restaurant in Hancock, Maryland, a pleasant surprise in the Land of Pleasant living.
We took a sunny day this week to do a cycling tour of the Western Maryland Rail Trail (WMRT). Hancock is in that crooked part of Maryland where West Virginia nearly touches Pennsylvania except for this strip of land that separates the two states by less than two miles. West of Hagerstown and East of Cumberland – this part of the rail trail is flat and beautiful in October. The trail distance to both nodes – Big Pool, MD and Hancock, MD is a little over a 10-mile stretch. Double that up and you get a 20-mile ride that is sandwiched between I-70 and the C&O Canal National Park.
Hancock is home to many antique shops. In earlier days it was a canal town and then a railroad stop where tradesmen and farmers could move and receive goods. Today from all accounts – it's all about antiques.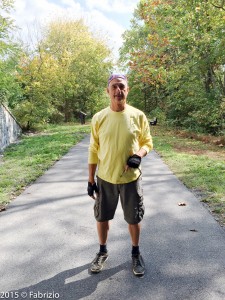 I have biked through Hancock in October five times over the past six years – most of which was with the local ride group out of the Kentlands, MD, known as Ride Allegheny. Hancock was the southern lunch stop on Day three of the four-day ride between Pittsburgh and Gaithersburg.
So to my surprise I did not recognize the dining location BuddyLou's.   While sitting on the patio sipping an Antietam Brewery Lil' Ben's Milk Stout I learned from our waitress that this former restaurant was remodeled in the past year to be an antique store. The husband and wife owners (names unknown; i.e. I did not inquire) were riding bikes on the WMRT when they stopped and viewed what could become of this local site. Some type of intervention must have occurred because the place became an antique store with a serious food menu or maybe it morphed to a dining establishment with a serious collection of "stuff."
Rustic restaurant, an antique store where old black and white TV's broadcast Groucho Marx's You Bet Your Life videos, a soft-serve ice cream stand, or surrey rides on the trail, a view of the canal and local brews – BuddyLou's is a little bit of everything for anybody looking for a day trip away from Montgomery County. Hey, lets not forget about the exercising beforehand – do the 20 miles. Walk it! Run it! Bike it!
Then enjoy Hancock, Maryland – in the Land of Pleasant Living.