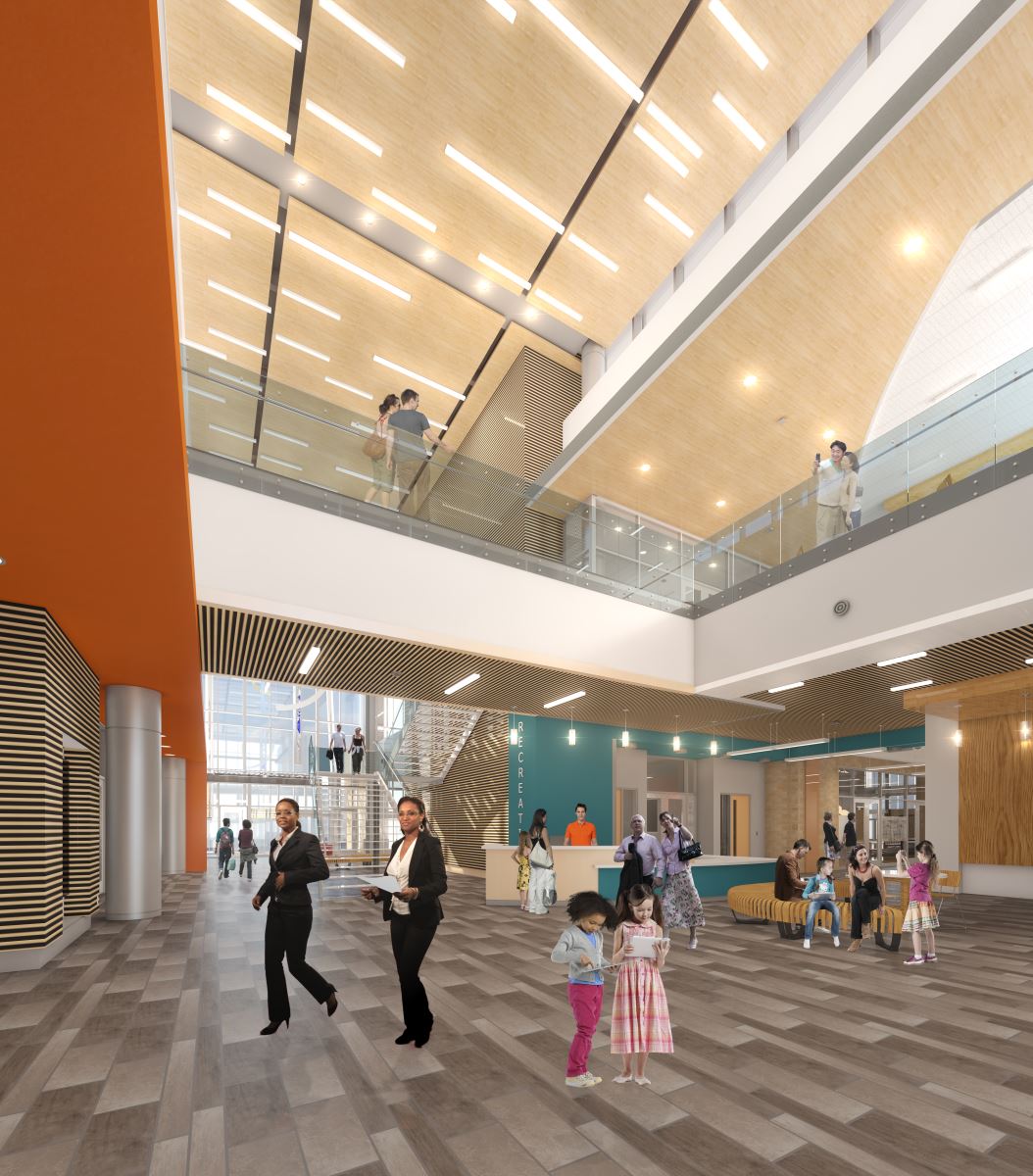 Nueva Biblioteca de Wheaton Abre sus Puertas en Septiembre
La gran inauguración de la Biblioteca de Wheaton y el Centro de Recreación Comunitario, se llevará a cabo el domingo 8 de septiembre a las 2 p.m.
A la inauguración se espera la presencia del Ejecutivo del Condado de Montgomery, Marc Elrich, y las instalaciones se abrirán al público inmediatamente después del evento.
Join us to open the new Wheaton Library and Community Recreation Center on 9/7 at 11 a.m. This impressive new facility includes a library, recreation center, Friends of the Library used bookstore, park, parking garage, redesigned roadway & more. More at https://t.co/eGFyiGAWIf pic.twitter.com/ysWq9BAk28

— Montgomery County MD (@MontgomeryCoMD) July 25, 2019
Great news from @MoCoRec and @MCPL_Libraries! The countdown is on for the September opening of the Wheaton Library and Community Recreation Center. This behind-the-scenes video gives you a glimpse of how great this facility is going to look. pic.twitter.com/rKbBOOf9z5

— Montgomery County MD (@MontgomeryCoMD) August 1, 2019
La biblioteca provisional de Wheaton ha estado cerrada desde junio, después de que la biblioteca original de Wheaton cerrara en 2016. Los residentes podrán disfrutar de un centro recreativo comunitario, un estudio de cerámica, Friends of the Library ofrecerá libros usados, un parque, un estacionamiento subterráneo y una vía de acceso rediseñada, además de la biblioteca.
Here's a #BTS look at the new #Wheaton Community Recreation Center, scheduled to open fall 2019. The center will be environmentally-friendly, with features including solar panels, natural daylight with glare controls, and planted roof areas for stormwater management. pic.twitter.com/5PpauU2kZ9

— MoCo Rec (@MoCoRec) July 27, 2019
El centro de recreación está en el primer y segundo piso del edificio. El primer piso se compone de una sala de juegos, gimnasio y cafetería. El segundo piso tendrá salas de ejercicios y pesas, una pista para caminar alrededor del gimnasio, múltiples salas de actividades, un gran salón social, una cocina estilo comercial, un estudio de baile y/o ejercicio, salón comunitario y aulas.
Según el sitio web del Gobierno del Condado de Montgomery, esta instalación es la primera de su tipo en el condado.
La instalación está ubicada en la esquina de las avenidas Georgia y Arcola, en Wheaton.