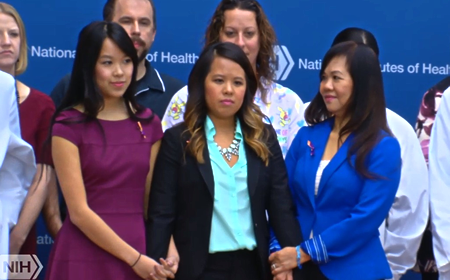 NIH Declare Dallas Nurse Ebola Free, Discharges Her (PHOTOS & VIDEO)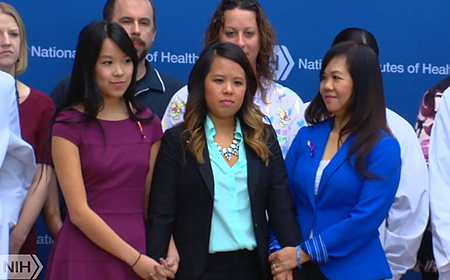 Dallas nurse Nina Pham said she was "blessed and fortunate" as she addressed the media after being discharged Ebola-free from National Institutes of Health Friday afternoon.
Pham was admitted to the Special Clinical Studies Unit of the NIH Clinical Center at the request of Texas Health Presbyterian Hospital on Oct. 16. She was the first nurse who contracted the Ebola virus at Texas Health Presbyterian Hospital while providing patient care to the index patient who died of Ebola.
Dr. Anthony S. Fauci, director of the National Institute of Allergy and Infectious Diseases, described Pham as "Ebola-free." but he said he couldn't pinpoint exactly which treatment was the one that effected the cure. He did say NIH conducted five consecutive tests on Pham and found no trace of the virus in her system. Fauci said he is anxious to begin clinical trials that would help create a vaccine for the Ebola virus. Those efforts are underway by NIH.
Pham thanked her team of doctors at NIH and Ebola survivor Dr. Kent Brantly, who donated his plasma to her to help in her treatment. Brantly recovered from Ebola after becoming infected in Liberia.
Pham said she was excited to be reunited with her dog and move toward regaining her strength.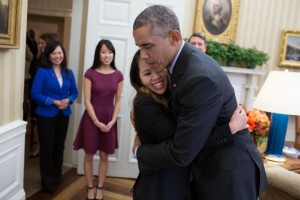 After leaving the NIH, Pham headed to the White House where she met with President Barack Obama who was seen in photos hugging her.
Watch the press briefing where her doctors talked about her treatment and Pham discussed her health below.

Related: