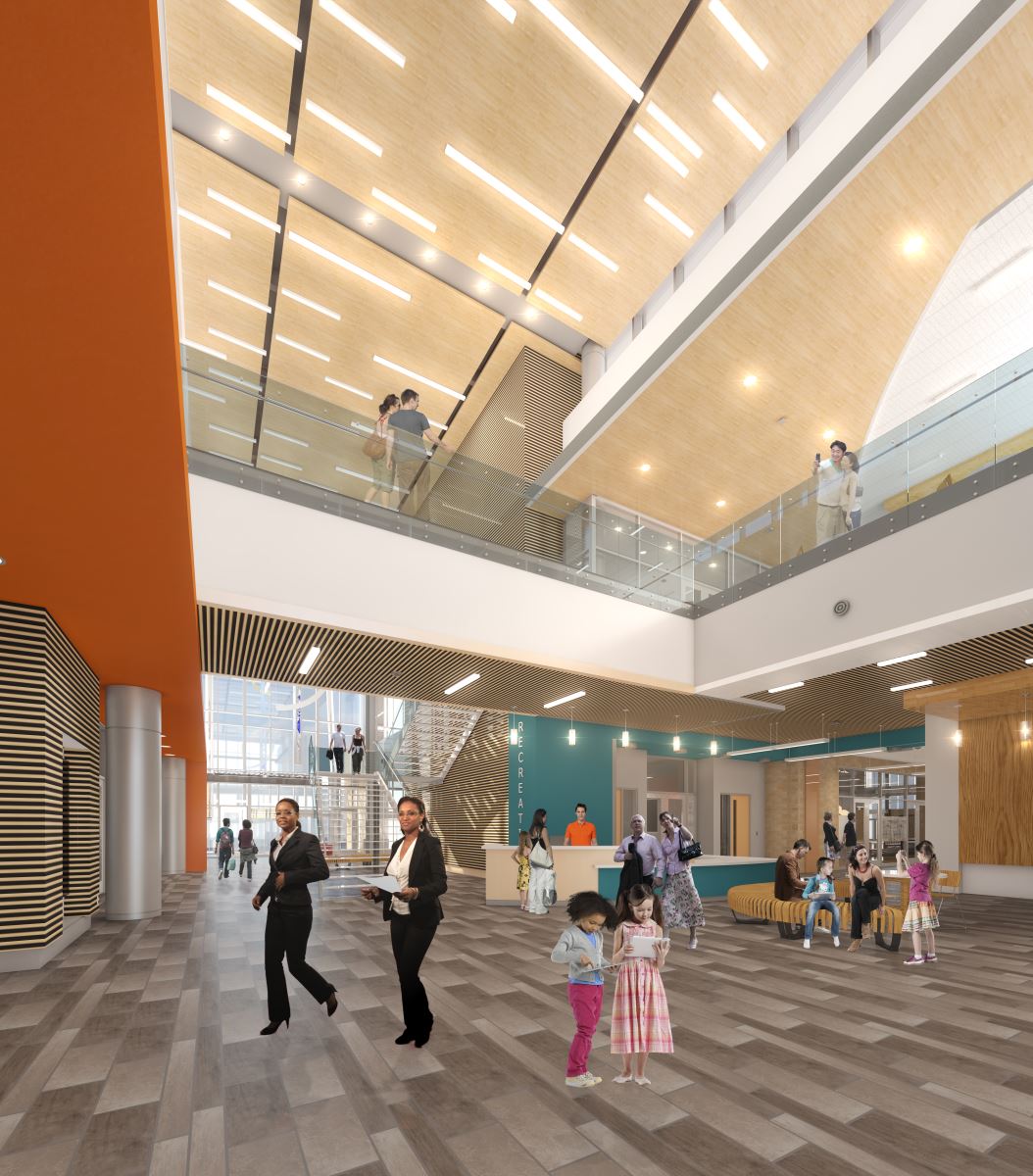 New Wheaton Library and Recreation Center Will Be 'First of Its Kind' in County
The new Wheaton Library and Recreation Center's grand opening is scheduled for Sunday, September 8 at 2 p.m.  David Dise, the Director of General Services, which oversees the construction project, recently spoke with County Cable Montgomery's Lorna Virgili about the facility.
Watch more from our PEG partner, County Cable Montgomery, here.
The recreation center is on the first and second floor of the building. The first floor is comprised of a game room, full size gymnasium, and a café space. The second floor will hold exercise and weight rooms, a walking track around the gymnasium, multiple activity rooms, a large social hall, a full service commercial style kitchen, a dance/exercise studio, community lounge, and classrooms. According to the Montgomery County Government website, this facility is the first of its kind in the county.
The facility is located at the corner of Georgia and Arcola Avenues in Wheaton.