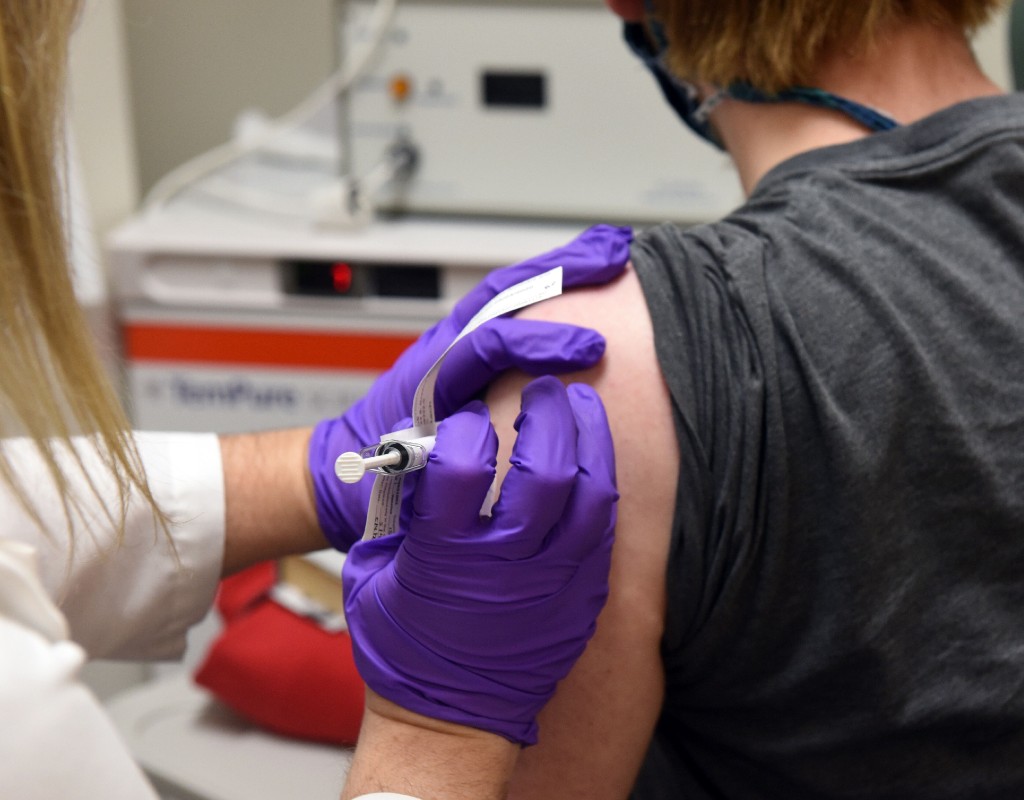 Montgomery County Working with State on COVID-19 Vaccine Distribution Plan
Montgomery County is working on a COVID-19 vaccine dissemination plan with the state and other local jurisdictions. 
There is currently no COVID-19 vaccine. Montgomery County Health Officer Dr. Travis Gayles has warned residents to be wary of reports that a vaccine could arrive as early as October. CBS News reported that Pfizer and BioNTech may know if its vaccine works by the end of October and CNN reported that the companies could have a vaccine ready for approval in October. Gayles is hopeful that the county will have a successful vaccine candidate that can be given to residents by early 2021 . 
When a coronavirus vaccine is ready for use, it will be distributed over a course of phases depending on priority, Gayles said at a county council meeting Tuesday. People like healthcare workers and those with pre-existing conditions would be able to be vaccinated in earlier phases, with the general public coming later. He said this is state and federal guidance.
Gayles said the county's immunization team is working with partners at The George Washington University to develop vaccination strategies. The first step is figuring out how well-equipped Montgomery County is for a potentially sizable program. 
"Our first step that we're working on is doing a capacity and needs assessment of our local jurisdiction in terms of our ability to disseminate large-scale vaccine programs," Gayles said. He said Maryland counties have to give the state feedback on its current vaccine plan guidance and each county's capacity to implement a plan.
The actual categories for prioritization are still being worked out, Gayles said. The federal government did not provide very specific information however the state has tried to be more clear. He said he could share more with councilmembers offline but expects that priority groups will align at the federal, state and local levels. 
Last week Gayles said the county is also working on a regional vaccine dissemination plan with other jurisdictions in the National Capital Region (NCR).
Gayles is hopeful the county will have a successful vaccine candidate by early 2021 that can be given to residents. @mymcmedia

— Maryam Shahzad (@maryam_mcm) September 15, 2020