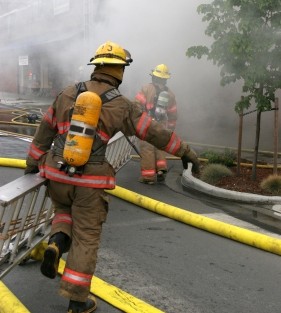 Montgomery County Officials Identify Changes One Year After Silver Spring Tragedy (VIDEO)
The tragic loss of seven lives in Silver Spring  continues to teach Montgomery County officials lessons about what to do when a catastrophe strikes. An auditor's report in February made 14 recommendations based on what was learned from the deadly natural gas explosion last August 10 at the Flower Branch Apartments. MyMCMedia's Phyllis Armstrong reports the agencies that saved lives and helped survivors are evaluating their efforts and planning some changes to better prepare for disasters.
September is National Preparedness Month.  Montgomery County's Office of Emergency Management and Homeland Security has information on its website that will help you and your family plan for a natural disaster or an unexpected crisis. Check the Extras on MyMCMedia's Related Posts for information about new housing code enforcement and upcoming emergency planning drills for county employees. You can also hear Councilmember Tom Hucker's comments on the National Transportation Safety Board report on the explosion that is expected to be released soon.
NTSB Report Expected to Answer Key Questions About Silver Spring Explosion (VIDEO)
Montgomery County Plans Exercises As Silver Spring Explosion Nears Anniversary (VIDEO)
Stepped Up Housing Code Inspections Unrelated to Silver Spring Explosion (VIDEO)