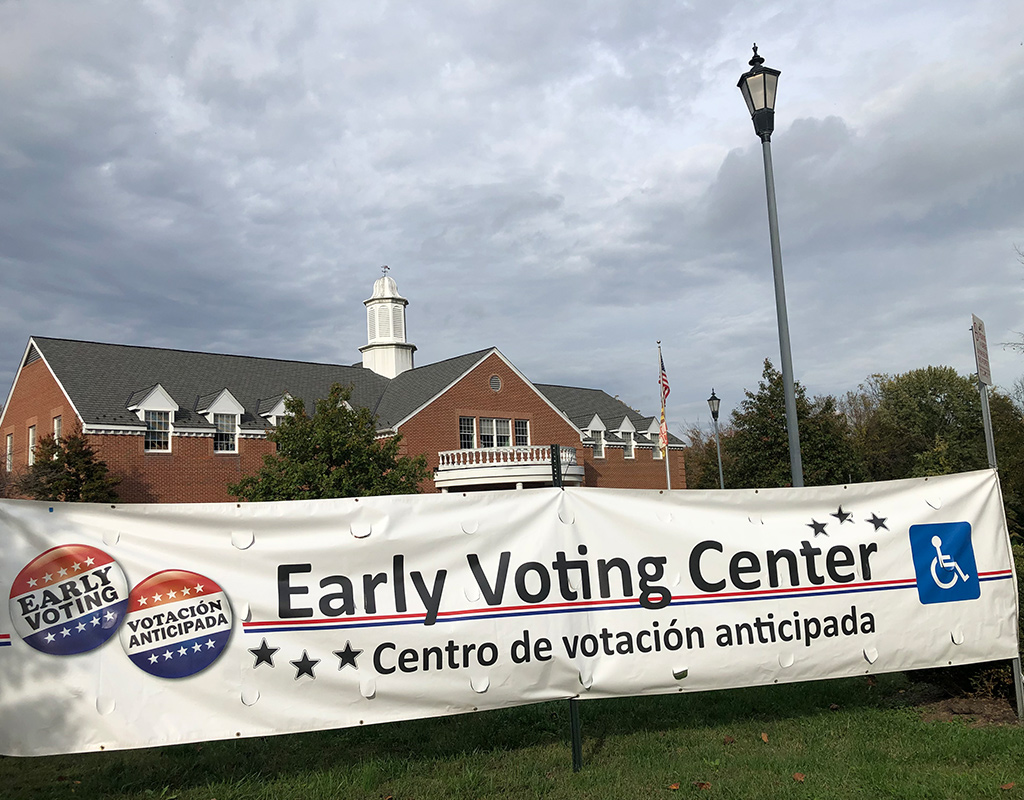 Montgomery County Board of Elections Adds White Oak to 2022 Early Voting Sites
The White Oak Community Recreation Center will be an early voting site in 2022, Montgomery County Board of Elections announced at their September 20 meeting.
Residents and elected officials have been advocating for the addition for years. In late July, Montgomery County leaders met with residents at a community event to support White Oak as an early voting site. Prior to the new site, the closest early voting polls for White Oak residents were located in Silver Spring or Burtonsville, which took over 40 minutes of travel time without a car.
Our voices were heard loud and clear! After years of community-driven advocacy, today the MoCo Board of Elections voted to add White Oak Rec as a 2022 Early Voting site! Thanks to all the residents and leaders who made their voices heard for increasing voting access in White Oak! pic.twitter.com/q6Rpm3qu4m

— Jheanelle Wilkins (@JheanelleW) September 20, 2021
White Oak, along with 12 other approved locations, was announced as one of the 13 new early voting sites required by recent state legislation sponsored by Montgomery County Delegate Eric Luedtke (D-14). The legislation, which lays out the number of early voting centers per voting population each county should have, instructs that a county with at least 600,000 residents establish 13 early voting centers. Montgomery County currently has an estimated population of over one million, according to the U.S. Census.
After years of advocacy by community members, White Oak will finally become one of Montgomery County's early voting sites. I'm proud to have authored the legislation that made it possible, and to have worked side by side with @JheanelleW and @Willcsmithjr to get it passed. https://t.co/6ectfA45FY

— Delegate Eric Luedtke (@EricLuedtke) September 21, 2021
The Board of Elections also approved the Bauer Drive Community Recreation Center as an additional early voting site, which will require further approval and funding from the county.
A huge thank you to @777Vote for selecting the White Oak and Bauer community centers as the latest #EarlyVoting sites in #MoCo! Last week, I spearheaded a letter signed by my colleagues and the Executive advocating for these sites, today we see results https://t.co/JBBkkL6Arj

— Nancy Navarro (@nancy_navarro) September 20, 2021